CAAD Forum: Dora Epstein Jones and Kory Bieg
Friday Sept. 22, 2023 , noon to 1 p.m.
Location:
Dean's Conference Room (GOL 2.302B)
Professor of Practice Dora Epstein Jones and Program Director for Architecture Kory Bieg discuss architectural theory in the contexts of education and reflective practice.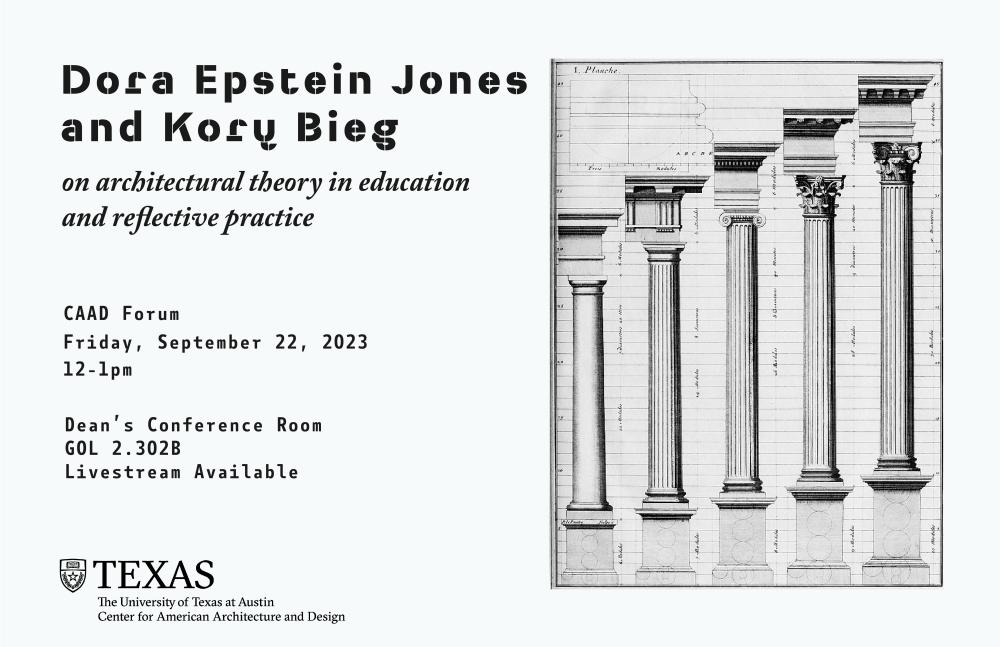 The CAAD Forum series is hosted by the Center for American Architecture and Design to bring faculty, staff, and students together for informal and inquisitive discussions about ideas relating to architecture and its history, theory, practice, and future. Presentations are followed by time for Q&A. A recording will be available on the school's YouTube channel following the event.