City Forum: Alice Woods
Friday Nov. 4, 2022 , noon to 1:30 p.m.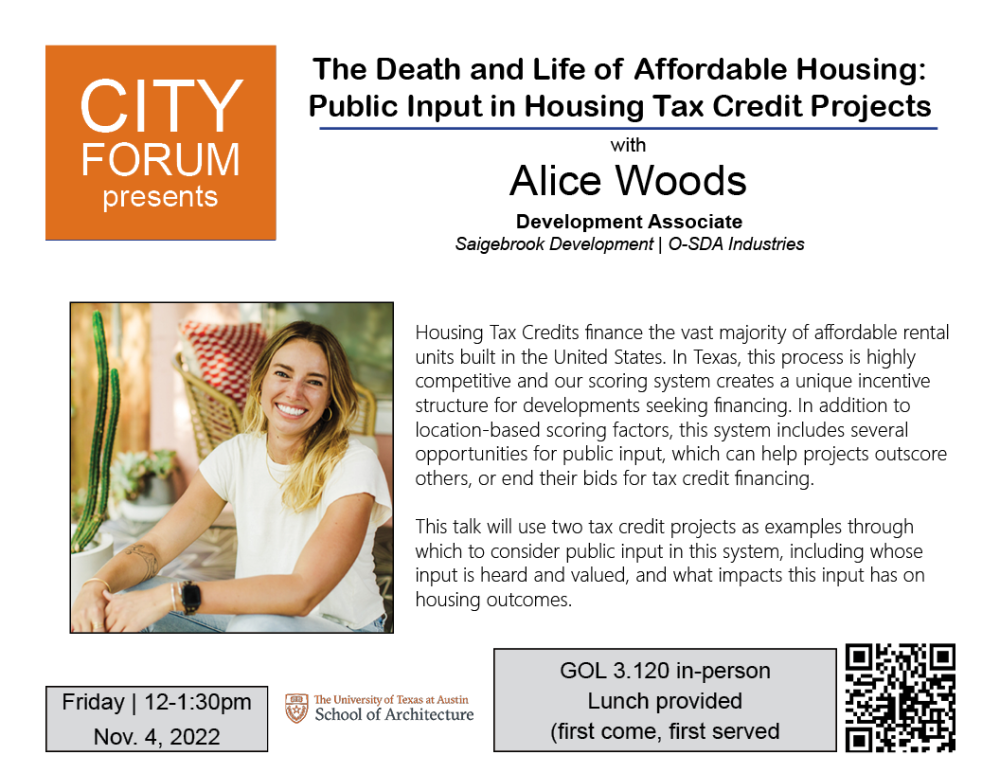 View the event recording here. 
The Death and Life of Affordable Housing: Public Input in Housing Tax Credit Projects
Housing Tax Credits finance the vast majority of affordable rental units built in the United States. In Texas, this process is highly competitive and our scoring system creates a unique incentive structure for developments seeking financing. In addition to location-based scoring factors, this system includes several opportunities for public input, which can help projects outscore others, or end their bids for tax credit financing. 
Alice Woods of Saigebrook Development will discuss two tax credit projects as examples through which to consider public input in this system, including whose input is heard and valued, and what impacts this input has on housing outcomes. 
Lunch provided (first come, first served).
Alice Woods

Development Associate

Saigebrook Development | O-SDA Industries