City Forum | The Central Texas Economy | John Karras
Friday Feb. 20, 2015 , 6 to 7:15 a.m.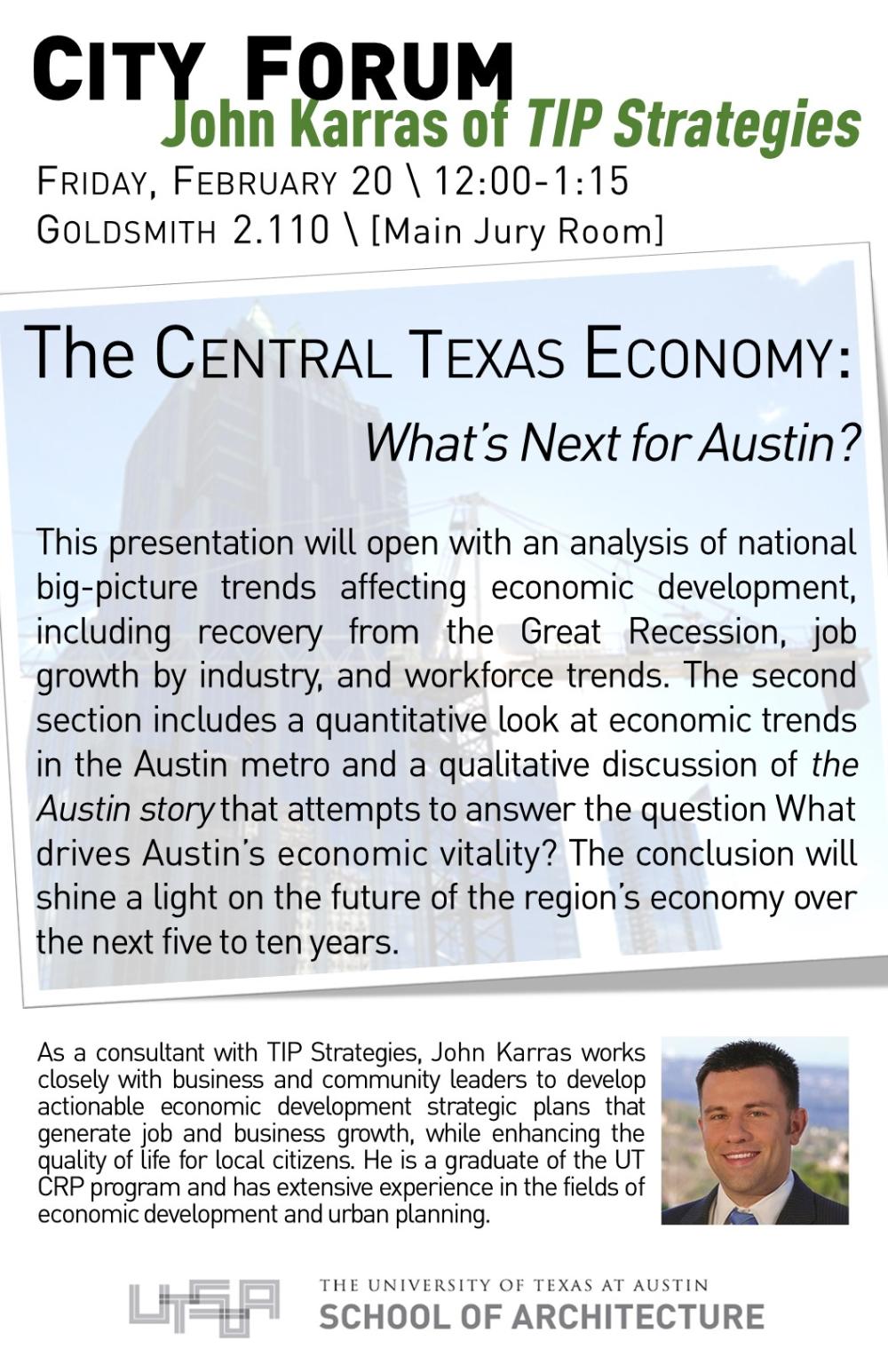 This presentation will open with an analysis of national big-picture trends affecting economic development, including recovery from the Great Recession, job growth by industry, and workforce trends. The second section includes a quantitative look at economic trends in the Austin metro and a qualitative discussion of the Austin story that attempts to answer the question What drives Austin's economic vitality? The conclusion will shine a light on the future of the region's economy over the next five to ten years.
Presenter Bio:

As a consultant with TIP Strategies, John Karras works closely with business and community leaders to develop actionable economic development strategic plans that generate job and business growth, while enhancing the quality of life for local citizens. He is a graduate of the UT CRP program and has extensive experience in the fields of economic development and urban planning.