City Forum: The Heart of Community Engagement: Stories from Across the Globe
Friday Oct. 18, 2019 , noon to 1:30 p.m.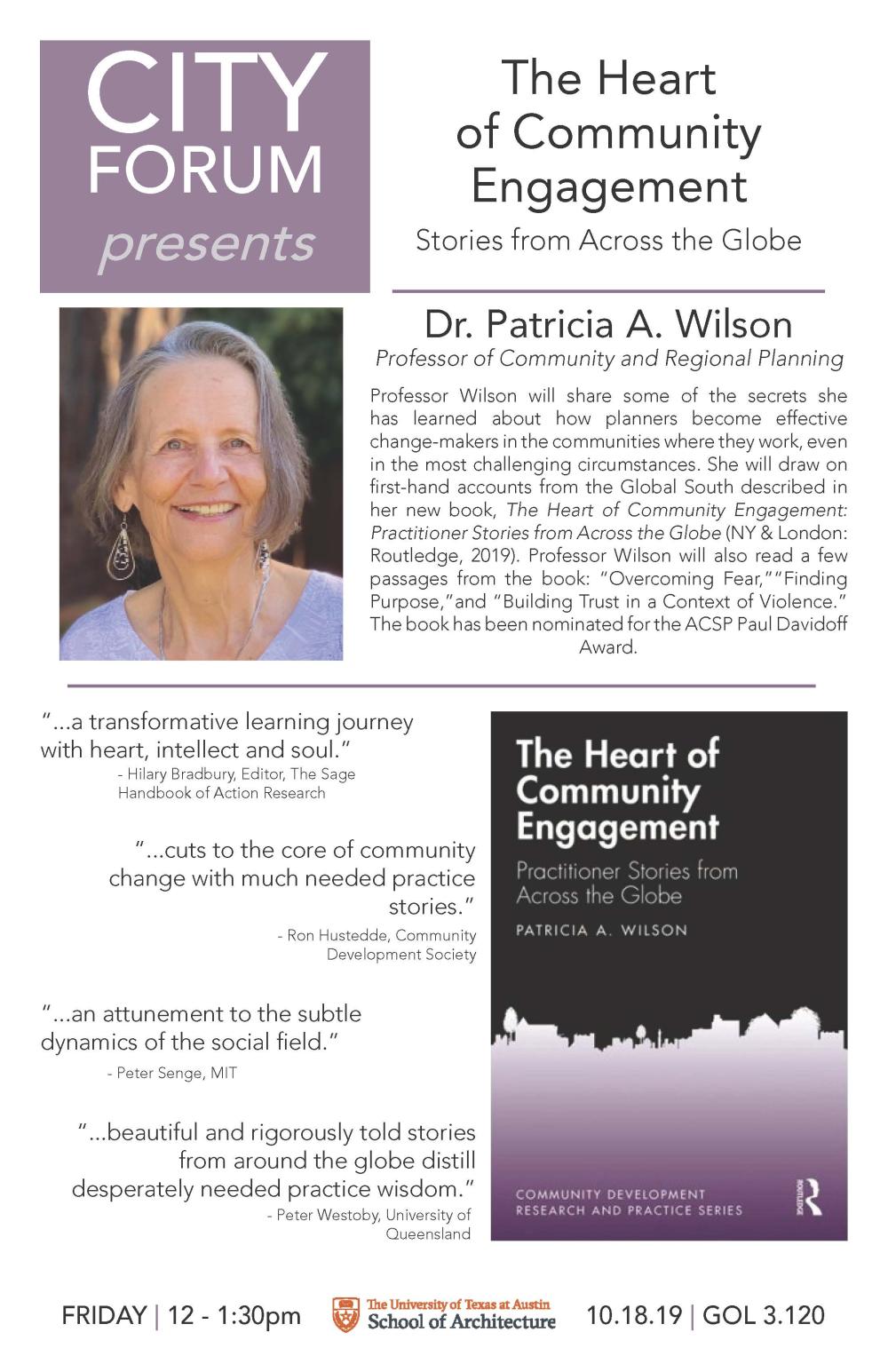 Description

Professor Wilson will share some of the secrets she has learned about how planners become effective change-makers in the communities where they work. She will draw on first-hand accounts from the Global South described in her new book, The Heart of Community Engagement: Practitioner Stories from Across the Globe (NY & London: Routledge, 2019). Professor Wilson will also read a few passages from the book: "Overcoming Fear", "Finding Purpose," and "Building Trust in a Context of Violence." The book has been nominated for the ACSP Paul Davidoff Award.  

About the Speaker

Dr. Patricia A. Wilson, Professor of Community and Regional Planning at the University of Texas, teaches participatory action research and international community development. Her field research in community-based change processes over three decades includes Latin America, South Africa, India, and the U.S.  A past president of the Sociedad Interamericana de Planificación, she holds a B.A. from Stanford and a PhD from Cornell. She has authored or co-authored five books and numerous journal articles.