City Forum | Making Democracy Fun: What Game Design Can Teach Us About Participatory Planning and Politics | Josh Lerner
Friday Nov. 21, 2014 , noon to 1:30 p.m.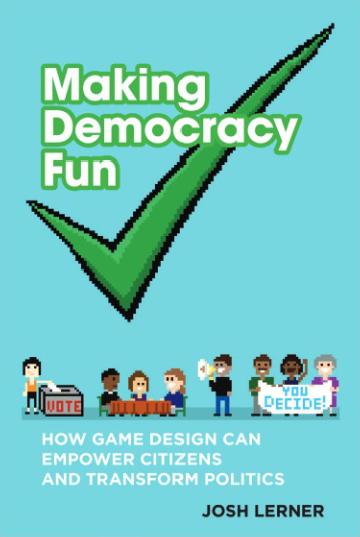 Presenter:Josh Lerner, Executive Director, Participatory Budgeting Project



Anyone who has been to a public hearing or community meeting would agree that participatory democracy can be boring. Hours of repetitive presentations, for or against, often with no clear outcome or decision. Is this the best democracy can offer? In Making Democracy Fun, JoshLerner offers a novel solution for the sad state of our democracy: the power of good game design. Lerner shows how we can use the tools of game design to make community meetings, campaigns, policy-making, and other democratic processes work, by making them more engaging and fun.





Bio> Josh Lerner is Executive Director of the Participatory Budgeting Project, a non-profit organization that empowers communities across North America to decide how to spend public money. He completed a PhD in Politics at the New School for Social Research and a Masters in Planning from the University of Toronto. He is the author of Making Democracy Fun: How Game Design Can Empower Citizens and Transform Politics (MIT Press, 2014) and Everyone Counts: Could Participatory Budgeting Change Democracy? (Cornell University Press, 2014).