City Forum | Public Engagement in Urban Design Trials, Errors and Occasional Successes in Practice | Jana McCann
Friday Oct. 31, 2014 , noon to 1 p.m.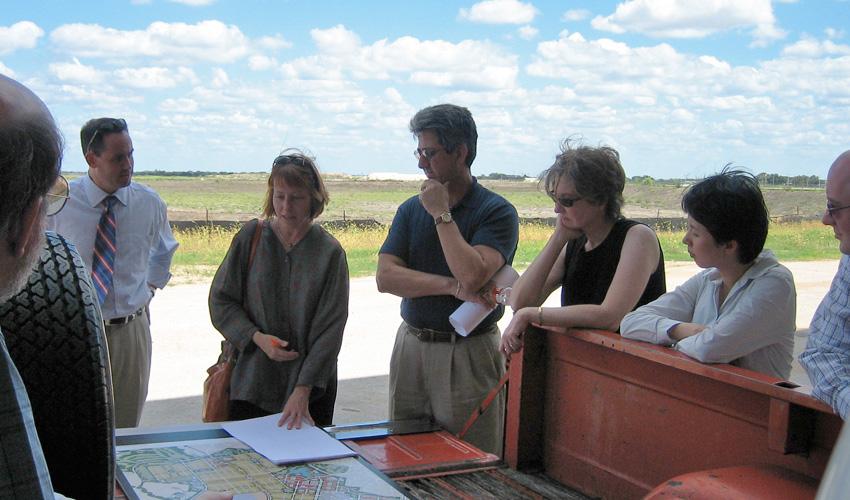 Presenter: Jana McCann, FAIA. CEO of McCann Adams Studio

McCann presents the different approaches to public engagement on her studio's projects, ranging from the Paris Metro, to the Mueller Redevelopment, to The Old Bakery and the Central Health Downtown Campus Redevelopment in downtown Austin. What is McCann Adams' evolving relationship with this new art form? How does one realize its potential to positively affect public and private sector projects? McCann also touches on some of the negative impacts of public engagement gone awry.
Bio: Jana McCann is an architect/urban designer and CEO of McCann Adams Studio in Austin. She has studied and worked in Austin, London and Paris on transit facility design, transit-oriented districts, streetscape and public spaces. Current projects include the Central Health Downtown Campus Redevelopment, Lady Bird Lake Southeast Shore Master Plan, CodeNEXT, South Lamar Corridor Study and Mueller.