City Forum: Transit Lanes and Autonomous Gains
Friday Nov. 30, 2018 , noon to 1:30 p.m.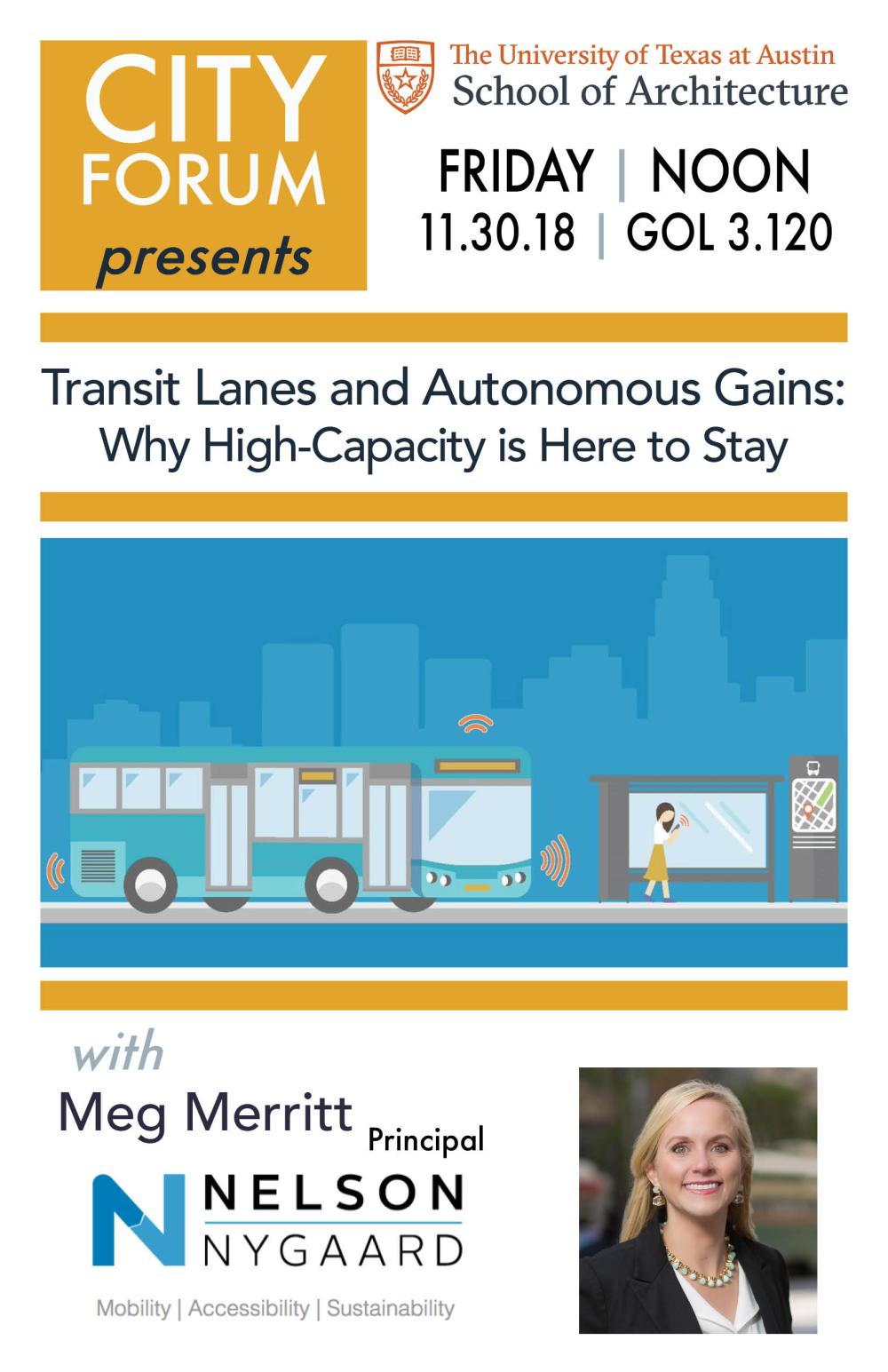 Description

Meg will be discussing the pros and and cons of emerging mobility and provide planners tools to prepare communities for autonomous vehicles and prevent some of the auto-centric mistakes made in generations past. 
Meg Merritt

Meg Merritt is a Principal at Nelson\Nygaard where she leads the firm's Emerging Mobility Sector. Meg specializes in integrating new technology trends with traditional mobility planning to help cities and transit authorities work with the private sector more smoothly. Meg spent her early career in New York working in real estate and economic development and in Austin as a transit oriented development Planner. She spent several years with Deloitte Consulting working on USDOT's high speed rail program and has experience in the tech sector where she lead mobility partnerships for the app RideScout/moovel. Meg led one of the first app-based transit/TNC/carshare pilots in the country with TriMet's RideTap program. She is currently co-authoring a TCRP report on transit/TNC partnerships as well as serving as Principal-in-Charge on LA Metro's microtransit pilot for one of the three services being proposed.