Deep Dive: Creek Show
Wednesday Nov. 18, 2015 , 5 to 7 p.m.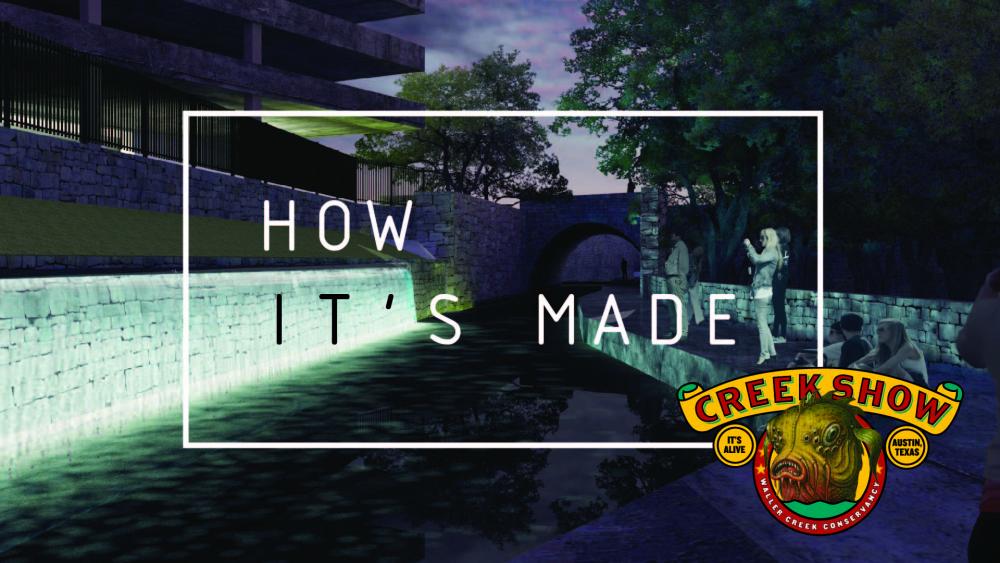 Join us for a behind-the-scenes DEEP DIVE look at the five installations that comprise Creek Show, the second annual celebration of the future transformation of Waller Creek. Prototypes, models, and process drawings from the participating teams - an all-star cast of local artists, designers and practitioners - will be on display in the Materials Lab. A lively gallery discussion kicks off the evening, with each team giving a PechaKucha-style presentation on their design or fabrication process.
5 - 6 PM // Goldsmith Hall Lecture Room, GOL 3.120
Introduction from Ingrid Spencer, Executive Director, AIA Austin
PechaKucha-style presentations from the five designers:

Clark | Richardson Architects / The Natural Unnatural
Clay Odom / Waller Phantasm
Luke Savisky / AT/x
Specht Harpman / Volume
Ten Eyck Landscape Architects / Float the Waller
6 - 7 PM // Materials Lab Gallery, West Mall Building 3.102
Exhibition Opening and Reception
Refreshments and Mingling

Background image: Volume by Specht Harpman Architects