E.1027 Master Bedroom: An Exhibition Curated by Wilfried Wang
Oct. 25 to Nov. 21, 2017, All Day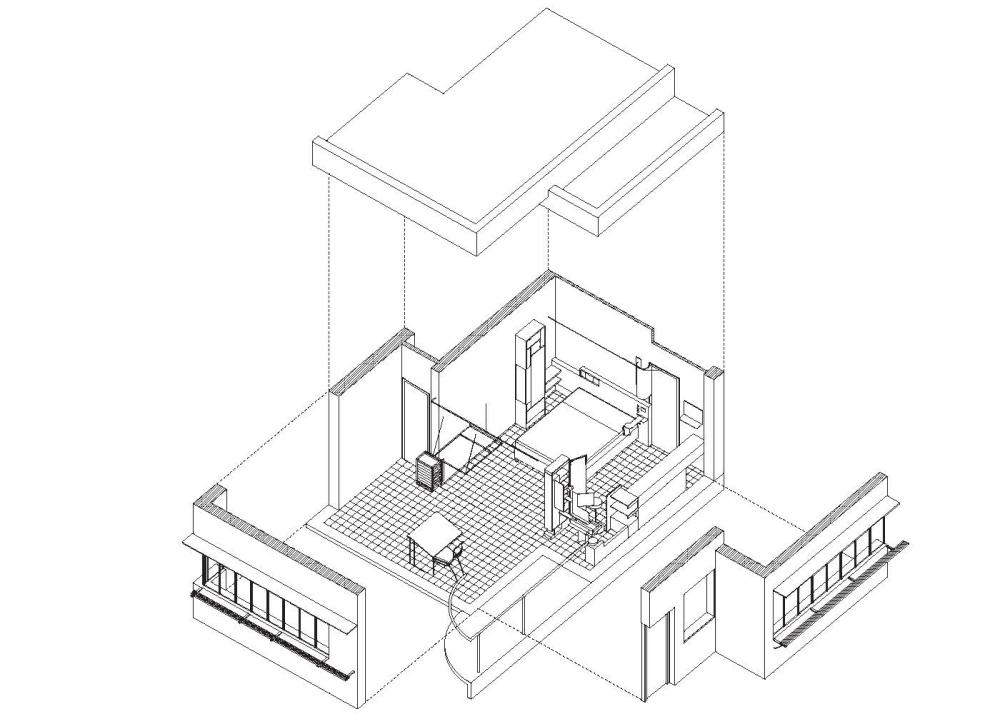 Organized by O'Neil Ford Centennial Professor in Architecture Wilfried Wang, E.1027 Master Bedroom is the first complete recreation of Irish architect and furniture designer Eileen Gray's debut in architecture. E.1027 is a modernist villa in France, designed and built from 1926-29 and widely recognized for blurring boundaries between architecture and decoration. The exhibition will feature more than 100 furniture pieces designed by Gray for E.1027's master bedroom, providing an immersive visitor experience.     
"It would be challenging to find a work of Modern art produced anywhere in the 20th century by one person comparable to Eileen Gray's debut in architecture," remarks Wang.

 

On view October 25-November 21 in the Mebane Gallery in Goldsmith Hall. Free and open to the public.

 

Exhibition Overview:

This exhibition is the result of collective work conducted over more than three decades by a large group of researchers, including students from 2015 to 2017. It is a documentation of the re-evaluation efforts by these researchers, who have not allowed themselves to be content with dominant historiography— the streamlined and superficial communication of value and design systems that have been superimposed on the production of the built environment over the past century, often referred to as the "Modern Era." Eileen Gray's voice and built work represents part of the other Modern architecture, which included architects such as Josef Frank, Erich Mendelsohn, Alvar Aalto, Sigurd Lewerentz, Hans Scharoun, and others.

 

Eileen Gray's fortune was not only rooted in her financial independence, but, more importantly, in her intellectual curiosity. These two circumstances may have mutually constituted each other, and they certainly explain her persistent design research. Gray determined her path in the world of design, where she found craftswomen and craftsmen to assist in the realization of her ideas. On this path, she encountered the editor of the Parisian avant-garde architectural journal, Jean Badovici. Gray and Badovici not only discussed published projects, they traveled together and met architects, explored buildings, and visited exhibitions from Frankfurt to Mexico City. Gray dared to openly criticize dominant architectural ideologies and formulæ. In the 1920s, she was intrigued by Dutch Neo-plasticism and Russian Constructivism, studied a project by Adolf Loos, and built her own version of a manifesto—E.1027—which was then "appropriated" by one of the main fixers of modernistic orthodoxy: Le Corbusier.

 

A series of photographs and drawings document E.1027's original and actual construction. Gray's orthographic drawings give an indication of what was proposed, and were used to assemble a set of plans integrating all known furniture pieces for the first time. This exhibition focuses on twenty-one detailed analyses and design reconstructions of fitted and loose furniture elements of the master bedroom, the kernel of Gray's spatial innovation, the diploid space, and her concept of connecting the user's immediate surroundings with long distance views as a way of concentrating space needs to a minimum.

 

Eileen Gray designed the site and its landscape, the building, the spatial arrangement, the different windows (some in collaboration with Jean Badovici) and doors together with their hardware. She also designed the fitted and loose furniture, the lamps, the textiles, and the color scheme, while also supervising the transport of building materials and construction. Gray designed approximately 100 elements specifically for E.1027, a fifth of which are included in this exhibition. Visitors will be immersed in the space as they examine the elements as both individual pieces and components of a broader work and experience.