The Future of AUS: Airports and Regional Mobility
Friday Sept. 20, 2019 , All Day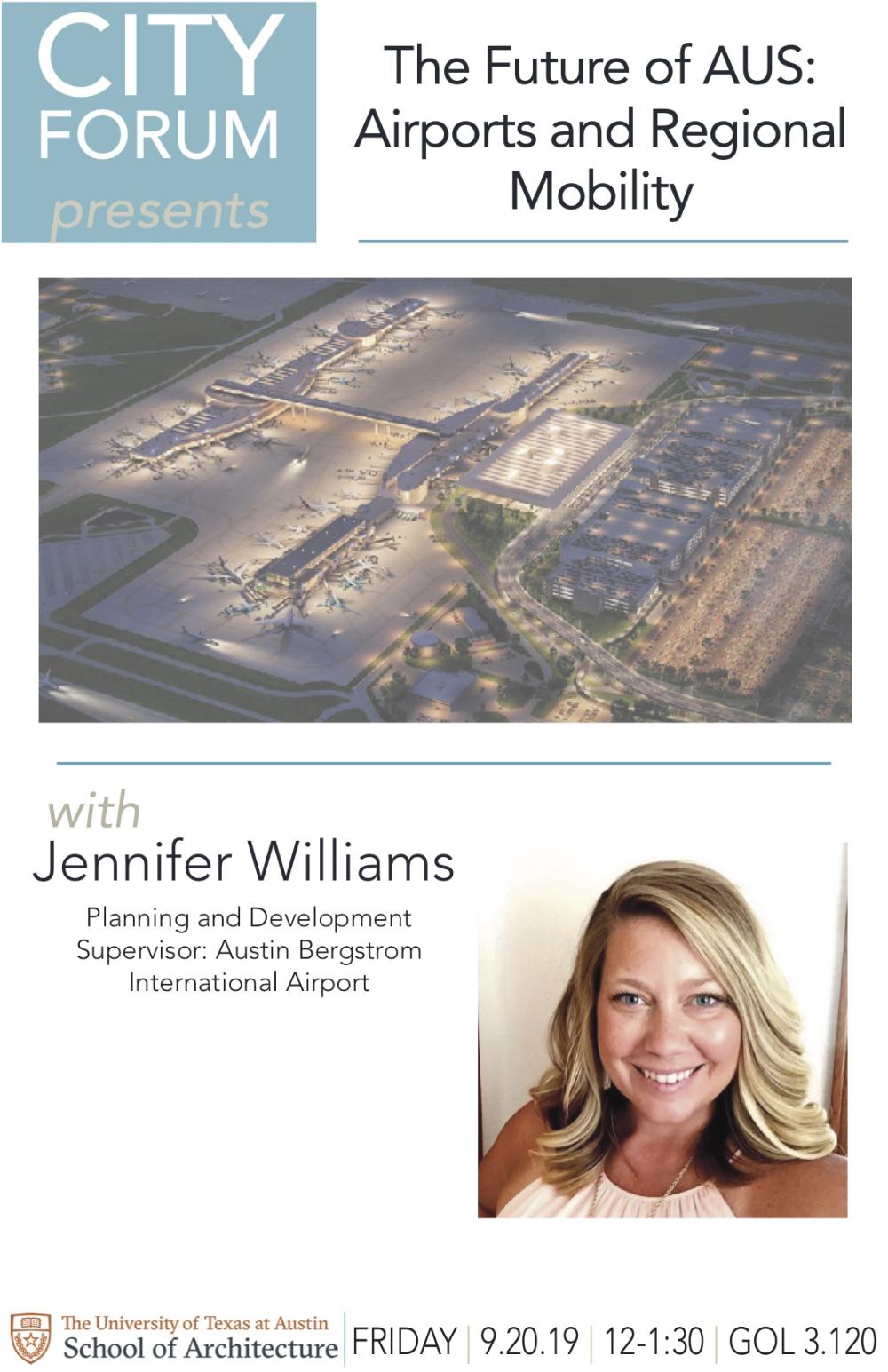 Description

Regional mobility is a major player in making our communities more accessible, connected, and resilient. But how do airports and air travel fit into this future?

 

Last year, Austin Bergstrom International Airport (ABIA) reported a record high of annual travellers, with 15.8 million people passing through its gates last year. Planning an airport that makes travel as seamless as possible is necessary as Austin continues to be a hot destination for tourists. ABIA is tackling this challenge head on. 

 

This talk will address ABIA's role in regional mobility, as well as its role in regional economic competitiveness. It will also examine its influence on growth both within and around the airport. Also covered will be ABIA's 20-year master plan, as well as plans for its capital improvement program to address needs related to maintenance, operations, infrastructure and anticipated future capacity. 

 

Speaker

Jennifer Williams, Planning and Development Supervisor

Jennifer Williams has a passion for public service and has been working in local government since she graduated from the University of North Carolina at Charlotte with a Bachelor's of Science in Civil Engineering. She began her career with Charlotte's Department of Transportation reviewing and approving land development plans along with analyzing and planning future transportation infrastructure needs in the community.  An eager ambition to broaden her career in 2012 led her to aviation in Austin Texas as a project manager with Austin-Bergstrom International Airport, the airport of choice for central Texas. Her background in transportation engineering and land development had her leading landside roadway, stormwater, and public private partnership projects through implementation. She is currently a Planning and Development Supervisor leading a team of architects, engineers, and planners to implement the new 20-year ABIA Master Plan which she managed, to support the rapid growth in the central Texas region.