Lecture Series: Paola Antonelli, MoMA | There Is Always a Design Emergency
Wednesday March 10, 2021 , All Day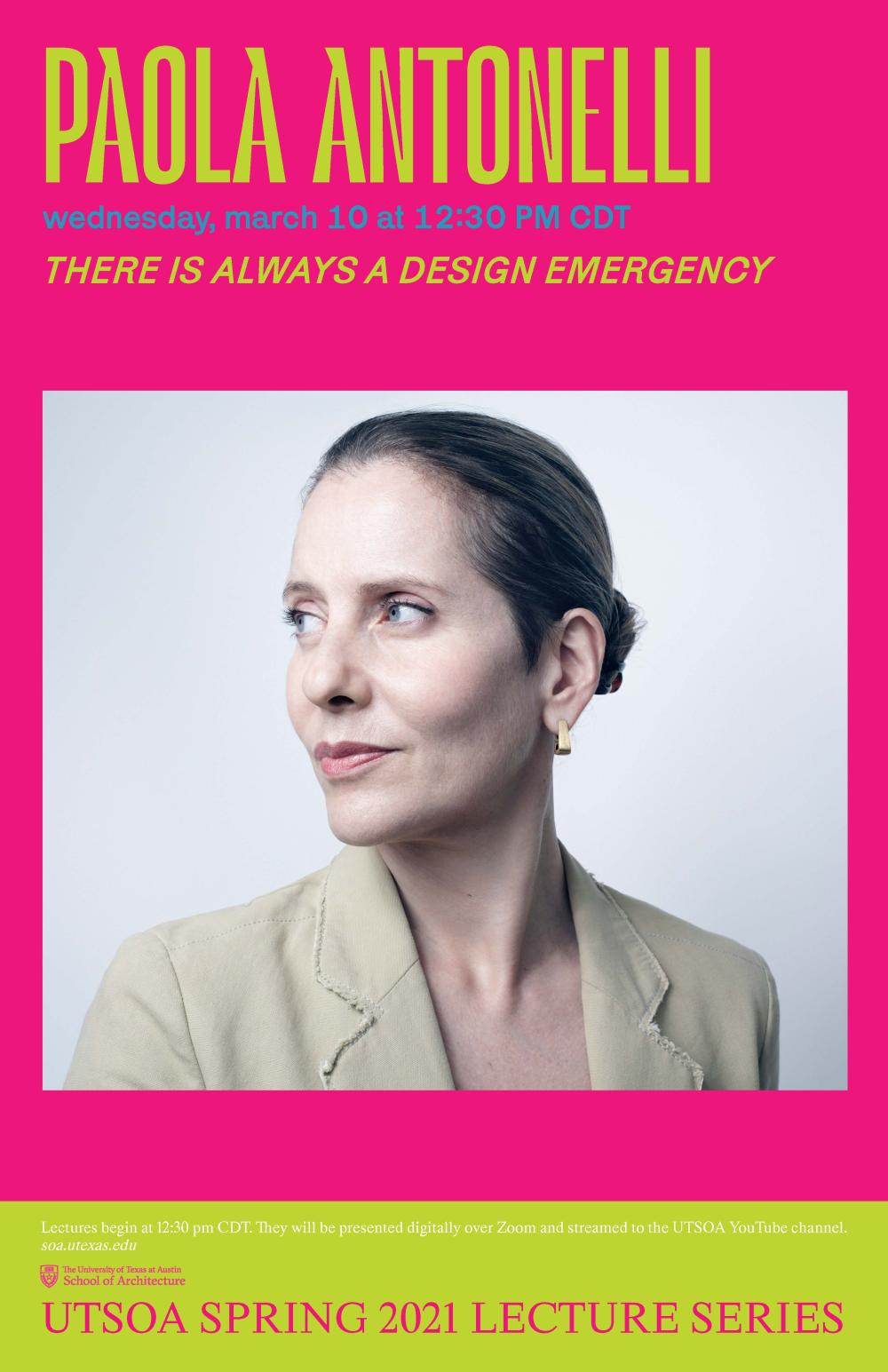 There Is Always a Design Emergency:
Just like there are many ways to be a designer, there are also many ways to be an activist designer. From the Mexico/U.S. border to the streets of Cairo; from an intensive care unit to a video game screen; and from objects to global infrastructures, designers are highlighting their presence and their important role in shaping social and political progress.
⎯⎯⎯
Paola Antonelli is Senior Curator at The Museum of Modern Art in the Department of Architecture & Design, as well as MoMA's founding Director of Research & Development. Her most recent exhibition, Neri Oxman: Material Ecology, opened at MoMA in February 2020. She is also currently working on an iteration of Broken Nature that will be on view at MoMA starting in the fall of 2020, and on @design.emergency, an Instagram and book project on the role of design in response to the COVID-19 pandemic, in collaboration with critic Alice Rawsthorn. 
⎯⎯⎯⎯
The UTSOA Spring 2021 Lecture Series will be presented digitally through Zoom and will be live-streamed on the Texas Architecture YouTube channel. All lectures will take place at 12:30 PM unless noted otherwise.