Owner Unoccupied Housing: Is It a "Thing" in Booming US Cities And If So Should We Be Worried About It?
Friday March 24, 2017 , 12:30 to 1:30 p.m.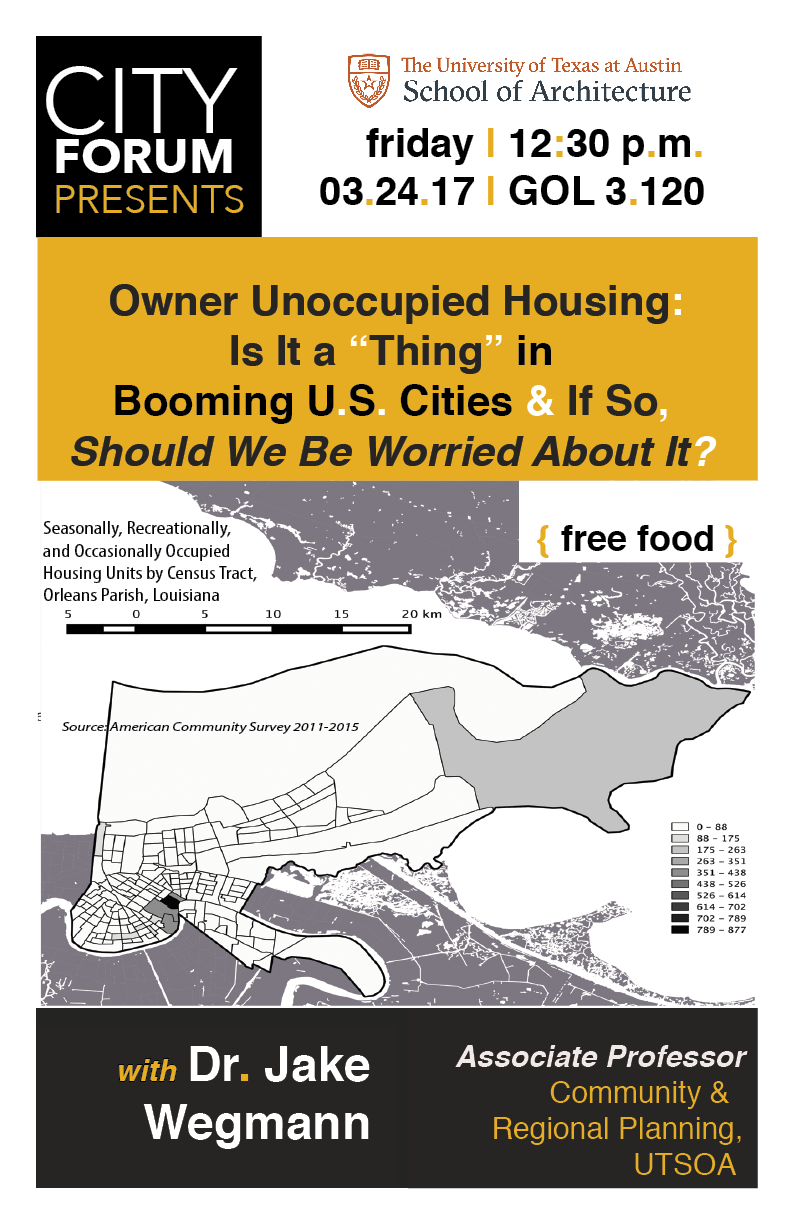 Description
In various booming US cities, concerns have arisen in local debates on housing affordability and its relationship to housing production about "owner unoccupied housing." I define owner unoccupied housing as housing units that sit unoccupied for a majority of the time. While this is a longstanding phenomenon in resort areas and rural regions with strong seasonal patterns in their local economies, its presence has been noted much more recently in big cities. What has been missing up until now has been data. In this talk, I present some preliminary empirical results from the 50 largest US cities. I find that owner unoccupied housing is rare in most urban areas, and where it exists in significant quantities it is highly geographically concentrated. I conclude that it is at least worth considering the possibility that owner unoccupied housing is as much of a solution as it is a problem.
Jake Wegmann
Jake Wegmann has been an assistant professor in the Community and Regional Planning program at UTSOA since 2014. He teaches quantitative methods and two courses on real estate development and investment seen through a planning lens. His research is focused on housing affordability with a particular emphasis on its relationship to housing production in supply-constrained metropolitan regions.