UTSOA City Forum: Michael Holleran, "Public Health as a Paradigm for Preservation."
Friday Jan. 17, 2014 , noon to 1 p.m.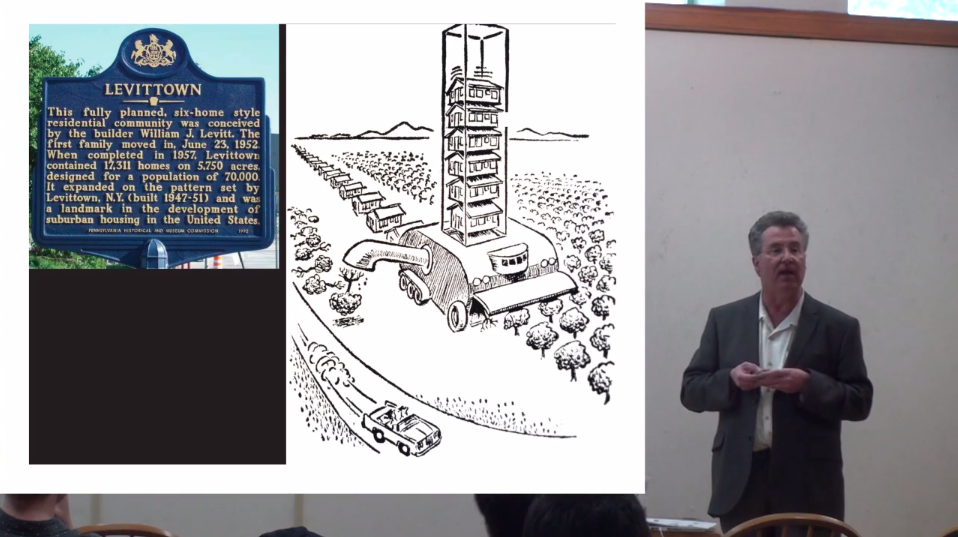 The University of Texas at Austin School of Architecture hosts a regular lecture series pertaining to urban planning issues, among other related topics, called City Forum.
Dr. Michael Holleran is the Director of the Graduate Program in Historic Preservation at the University of Texas at Austin. He is a renowned expert on historic preservation. His research interests include the history of urban design and development, vernacular landscapes, and water history. He is the author of the award winning book, Boston's "Changeful Times": Origins of Preservation and Planning in America.
Dr. Holleran presents a forthcoming article, exploring promising but under-theorized examples from preservation practices. In particular:

- Areas of practice that fall between preservation, planning, and architecture.

- A broader conception of preservation that aligns better with planning and sustainability