VRC Exhibition | Changing City Fabric: Freddy Mamani Silvestre's Influence on El Alto
Feb. 13 to Aug. 18, 2017, 8 a.m. to 5 p.m.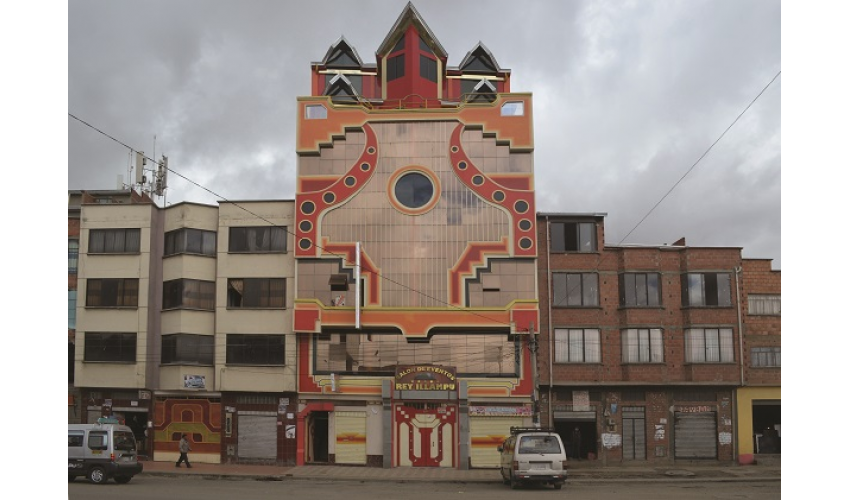 In December 2016-January 2017, Danae Notgrass, BSID 2017, traveled to El Alto, Bolivia—with support from the School of Architecture Travel Scholarship Program—to document buildings designed by Freddy Mamani Silvestre. The photographs featured in this exhibition represent a portion of her image donation received by the school's Visual Resources Collection.