VRC Exhibition | Political Landscapes: Ideological Remnants in Georgia
Feb. 19 to Aug. 17, 2018, 9 a.m. to 5 p.m.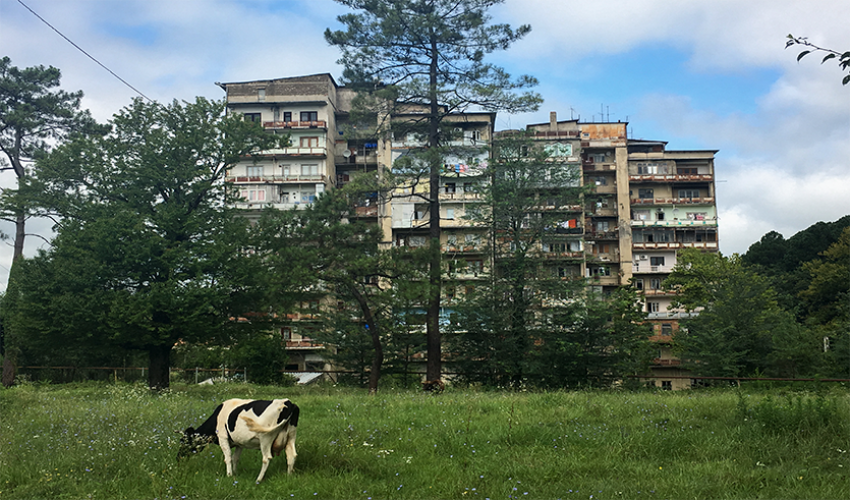 In summer 2017, Texas Architecture Travel Award recipient Patrick Klimaszewski traveled to Georgia—the small country in the Caucasus below Russia, above Turkey and between Asia and Europe—to study how Georgian towns and cities reflect a complicated past in their built environments. The photographs in this exhibition aim to highlight the juxtapositions and remnants manifest during political uncertainty by capturing the contrast of object and landscape. The images invite the viewer to contemplate how architecture is used and manipulated as an instrument of power, and as a symbol of resiliency.