Allan Shearer Named to ASLA Council of Fellows
Associate Professor of Landscape Architecture Allan Shearer recognized for his contributions to the profession of landscape architecture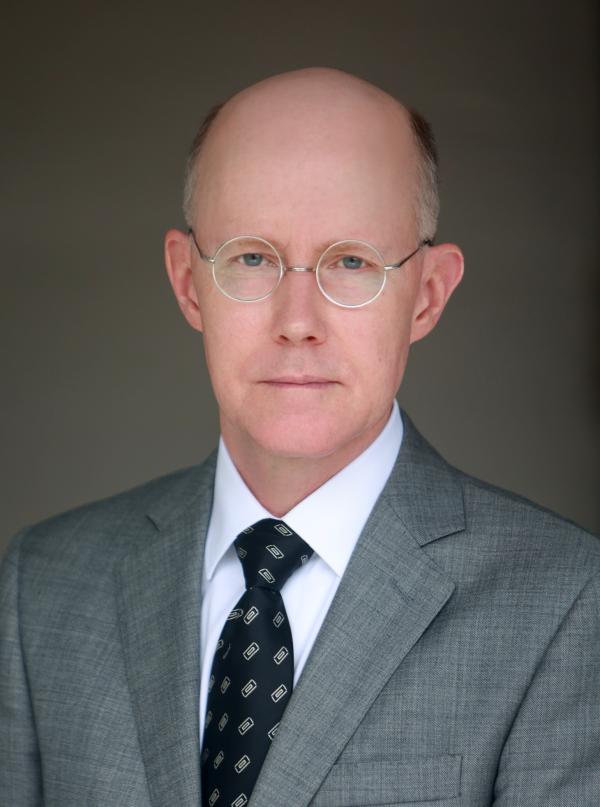 Allan W. Shearer, Associate Professor of Landscape Architecture and the School of Architecture's Associate Dean for Research and Technology, is among the 2021 cohort of the American Society of Landscape Architecture's (ASLA) Council of Fellows. Election to the ASLA Council of Fellows is among the highest honors the ASLA bestows on members, based on their works, leadership, knowledge, and service.

ASLA will officially elevate Shearer and the other 34 fellows to the Council during a special investiture ceremony at the Conference on Landscape Architecture in November 2021.

At UTSOA, Shearer teaches graduate-level landscape planning and design studios and courses that bridge Landscape Architecture and the school's other planning and design programs. Shearer's work identifies questions deeply embedded in the fundamental structure of landscape architecture methods, and by examining the internal logic and context, he deepens the landscape architect's analysis and opens up new avenues of exploration. His research centers on how individuals, communities, and societies create scenarios of the future and how these descriptions of possible tomorrows inform present-day decisions. As Director of the Center for Sustainable Development, Shearer oversees the facilitation of interdisciplinary research at the intersection of environmental, social, and economic concerns; and he has served as a knowledge partner for stakeholders ranging from the City of Austin to NATO.

Shearer was nominated for the prestigious distinction by the Texas Chapter of ASLA, fittingly, in the Knowledge category. As ASLA described him in their Fellow Profile:  

Through research, extensive publications, education, and community leadership, Allan Shearer has strengthened the profession's understanding of the intertwined complexity of multiple factors: climate change, natural resources depletion and degradation, urbanization, technological and economic disruption, and security. Allan's research centers on how individuals, communities, and societies create scenarios of the future and how they inform present-day decisions. His work on security and understanding uncertainties that may lead to national, environmental, or human security problems has been cited and embraced by the NATO Urbanization Project. As an educator, he broadens the discipline of landscape architecture by developing teaching methods that enable students to structure complex problems through innovative design thinking using "abduction to argument." Shearer was recognized by the Design Futures Council as one of the "30 Most Influential Educators," received a citation for Excellence in Research and Creative Works from the Council of Educators in Landscape Architecture, and earned a Teaching Excellence award from the University of Texas, where he has taught since 2009. And, as Co-Director of the Center for Sustainable Development (CSD) and as Associate Dean for Research and Technology, he has helped elected officials, government staff, and stakeholders learn how the theories, methods, and practices of landscape architecture contribute to sustainable placemaking.