Alum Profile: Kevin Jeffery
Master of Landscape Architecture alumnus Kevin Jeffery discusses the importance of nature-based public spaces and his professional focus on waterscape quality, design, and planning. This article originally appeared in the 2023-2024 issue of Platform, "Civics and Placemaking."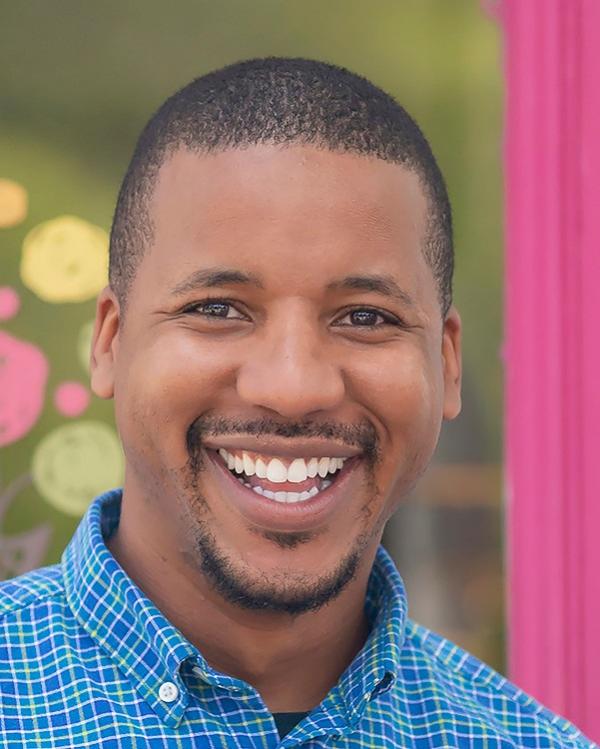 Why do public spaces and civic life matter? Why should we care? 
Public spaces and civic life are extremely important because they provide people with places to de-stress, learn, and improve themselves. Public amenities show that a municipality is not just a place to live, but a place that is desired and livable. People are doing more than just going to work and going home to eat and sleep; they need other spaces to enjoy and where they can recharge their physical and mental capacities. Public spaces are often envisioned as built structures, but a beneficial civic life for a community can be created by simply leaving a natural space alone to flourish or slightly maintaining it. When you feel good, you take better care of yourself and the people and community around you; thus, making naturalistic spaces abundant as well as open to all is majorly beneficial to every municipality. People should care for and advocate for public spaces, especially nature-based ones, because if left unchecked, developers looking to maximize profits would build out properties with "units" of glass, concrete, and steel, leaving no outdoor spaces to recreate in or look upon. 
How did your education at the School of Architecture influence your professional life? 
The School of Architecture gave me the technical tools for evaluating spaces in which humans, other fauna, and flora engage with both the indoors and outdoors. It exposed me to the core principles of a design process. Through the exposure of a plethora of design tools (digital, handmade, evaluation methods, etc.), I gained the confidence to tackle any design/planning problem big and small at work. At the jobs I've had since leaving the school, I would often push the visual and planning boundaries of what had previously been established for the benefit of both the client and my employer. The most important experience the School of Architecture instilled in me is the perspective of a "designer," and that that term can mean many different things. I walked away knowing that I was more than a designer; I was a creator with a responsibility for making things better for all. I carry this with me every day in my job when I am looking at design proposals. I can tell if they are fulfilling the minimum procedures or truly providing a quality space for their users. 
Can you describe a pivotal moment in your career or educational experience that transformed the way you view your work? 
As I was starting my career—before grad school at the School of Architecture—I was fortunate enough to gain experience as a grassroots organizer for a local environmental water nonprofit where I learned many things humans did and still do to natural waterscapes as well as the overall environment. Working with the communities of the Anacostia River Watershed allowed me to gain a perspective on the effects good, bad, and ugly designs have on a community—especially bad design that was old or outdated and had a harmful psychological and physical effect on living things. This experience cemented for me how critical water is in every living thing's way of life—which is why I chose water as my focus as an environmental steward. Since then, I have steered my personal and professional goals toward waterscape quality, design, and planning, through a lens of elevating the universal right to water. 
What are the most pressing issues that your field must focus on in the future? 
Chula Vista, California, where I work as a landscape planner, is a town seven miles south of San Diego and seven miles north of the US-Mexico Border. Working in the water-conscious state of California, especially in southern California, near the border, has made water conservation and water quality major issues. My job calls for me to review a variety of construction/development plans from a landscape perspective. This can include plans for a single unit to entire neighborhoods, and for both residential and commercial projects. In addition, I work with developers on creating community-scale guidelines that shape what the "vibe" of the community will be. Making sure these planned communities have enough park land, open space, and landscaped areas is another large issue in my job. Ensuring that future generations have enough green space to look at and engage with is the number one focus of my work. 
How can students prepare for this future? 
One thing you can do to prepare during school is try all the tech toys you can while you are in the program. Knowing how they interact with other disciplines and devices will really help you excel when you are in the office. The School of Architecture and The University of Texas at Austin in general is filled with all kinds of software and hardware for students to use and learn on. Try them all. Another way to prepare for the future is to be realistic about your career goals. Have an option B, C, and D, other than your top goal when you graduate. Know that your top choice might not be available to you immediately after graduation, but that it is never too early to start planning and working toward your goals and job requirements (i.e. licensure). Lastly, do not be afraid to walk into an office without an appointment or to cold-call and introduce yourself. Have your portfolio with you and just be honest and willing to listen. People—especially people in the architectural/construction fields—love to share what they know and discuss their work. If your interest is genuine, you might find yourself getting employed on the spot.  
What impact do you hope to make in your future career trajectory? 
I hope to be fortunate enough to have my career be looked at by my peers and community as one that improved the lives of people and brought them happiness. I also hope my work protects and propagates healthy outdoor spaces where animals and plants can live wild and free. At the end of it all, making outdoor spaces that facilitate positive celebrations, growth, and discovery are what I would hope my efforts achieve. 
 
Kevin Jeffery 
Landscape Planner, Development Services Department, City of Chula Vista, California 
MLA '19  
Above: Photo by Grexsys Photography