Meet Assistant Professor Ria Bravo
An interior and architectural designer with experience in academia and at world-renowned architecture firms, Bravo's research interests are rooted in the space between interiors and architecture.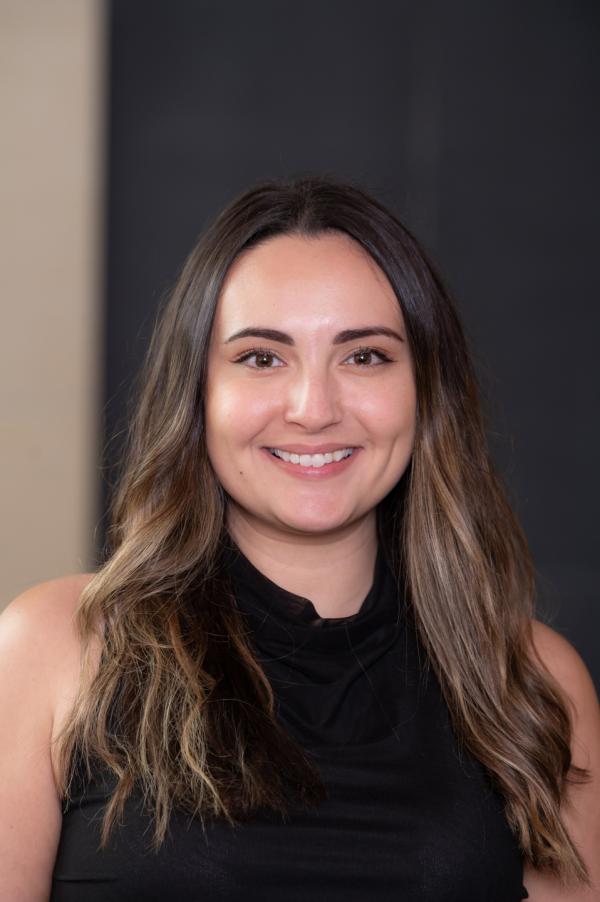 Join us in welcoming Interior Design Assistant Professor Ria Bravo to the UT School of Architecture!
 
Bravo is an interior and architectural designer with experience in academia and at world-renowned architecture firms, Gensler and Morphosis Architects. Before joining the University of Texas at Austin, she taught second and third-year interior architecture studio courses for the University of Tennessee.
 
Bravo's research interests are rooted in the space between interiors and architecture, questioning the boundaries, spaces, and politics that define these territories. Her agenda as a practitioner and an educator aims to challenge the divisions and to give agency to the interior.
 
To help introduce Bravo to the UTSOA community, we recently caught up with her to learn more about her interests and what she's looking forward to about joining us here at UT Austin.
 
As both an academic and a practitioner, you bring a balance of scholarly work and professional experience to the Interior Design Program. How has your professional path shaped how you teach and your perspective on interior design?
 
During my time at Morphosis, I gained experience in the business development side of architectural firms, learning how to respond to large-scale proposals to win projects for the firm. I think this was so useful and will translate to any scale of practice. It really comes down to how you (as an individual or a firm) present yourself to the public and attract the right projects that align with your ethos and mission.
 
My time at Gensler gave me the ability to interface with clients, consultants, designers, and leadership which taught me so much about communication in the design process. You must distill the most important parts of a design and why it's meaningful, and then translate that to the project constituents in the simplest terms. Learning how to communicate and collaborate with different players is such an important skill.
 
I bring these experiences into my teaching in that I encourage students to be critical about their role as a designer and the kind of projects they want to take on. What kind of message are you sending to attract the right projects? I also try to advocate for the clear communication of ideas. I want students to be able to summarize their projects within a sentence and really get to the heart of their concept… their thesis on interiority. We also use writing as an exercise that allows students to refine their ideas for presentation, which is a process I used many times in practice.
 
Tell us a bit about your master's thesis "Fascia Domestica" and your specific area of research / creative scholarship.  
 
My master's thesis was about blurring the lines between furniture, interiors, and architecture. As a student, I was very curious about the scales of interiority and thought about those scales as a series of skins that we wear— from our own clothes to the skins of our domestic environments. Ultimately, my project was about a series of migratory interior skins that could attach to different residential typologies: the Levittown tract house, the efficiency apartment, or the McMansion. It was a commentary on American domesticity and how transient our culture has become.
 
 
In your opinion, what are some of the most important topics or areas of interior design discourse today?
 
I am very interested in creating agency for interior designers. Many times in conventional practice the architect has more control over interior space-making, and interior designers must work within a given allotment of space. I believe that interior designers should be more engaged in the spatial creation of interiors and in the configuration of program, which is an idea I reinforce in my studio courses. Interior designers have a special skill set in the way we intimately understand interior space and consider a range of human factors in our work.
 
There are so many venues for practicing interior design outside of traditional firms. I encourage students to be critical about the type of work they want to do and how they want to do it. For instance, practicing as an independent designer or freelancer might be one way to engage in critical, experimental practice.
 
What appealed to you about joining us here at the UT School of Architecture? What are you looking forward to about being here at the school and/or Austin?
 
The repeated recognition that the design students of UT Austin have received for their work speaks to the quality of education and the school's commitment to design excellence. I'm looking forward to contributing to the discourse and the work of such an amazing school and continuing to dissolve the boundaries between interiors and architecture. I'm also looking forward to encouraging and supporting students to create their own path of practice.
 
What is something that students and colleagues should know about you? Besides your work, what is something you're passionate about, or what do you do for fun?
 
If I had never become an architectural designer, I would have 10000% gone to culinary school (though I suppose it's never too late.) I love food and food culture and the way it connects people. I love thinking about how cooking and designing are similar operations…the arrangement and fusion of ingredients to produce a holistic experience. I worked in restaurants for more than 10 years…hosting, serving, and bartending. I really don't think I'll ever recover from being a restaurant worker.