Spring 2023 Planning Adjunct and Visiting Faculty
Each brings a wealth of knowledge and expertise to the program, complementing the school's existing research and scholarship.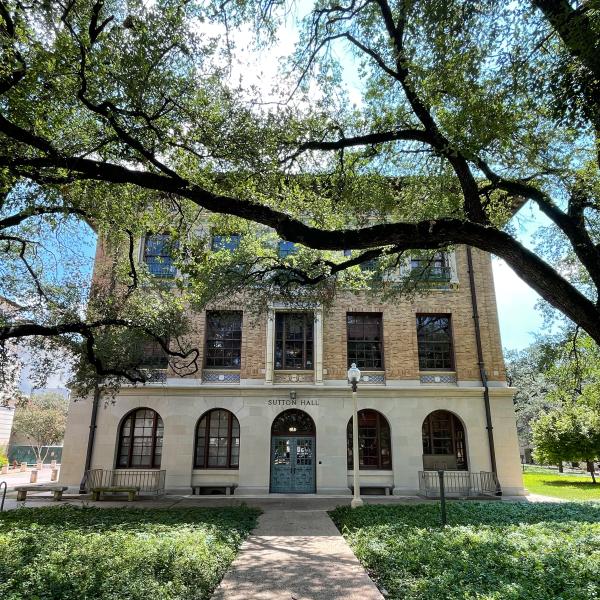 Ashley Lyons Fisher
Ashley Lyons Fisher is Vice President of Public Policy at Goff Policy. Before joining, Fischer spent most of the last decade at City Hall, working for three elected officials, Councilmember Bill Spelman, Council Member Pio Renteria, and, most recently, as a Senior Policy Advisor to Mayor Steve Adler. During her time at the city, Fisher provided policy advice and expertise on a variety of topics including utility and land use issues and held many community involvement roles. Fischer is an alum of the Community and Regional Planning program and is teaching "Qualitative and Participatory Methods" this semester.
John Karras
John Karras has spent fourteen years working as a national development strategist in communities across 30 states, Mexico, and Canada, specializing in urban revitalization trends and their impact on economic development. Before entering the economic development field, Karras worked as part of Mayor Michael Bloomberg's administration at the New York City Department of Transportation's Division of Planning & Sustainability. He is an alum of the Community and Regional Planning program and is teaching "Sustainable Urban Economic Development Planning" this semester.
Meghan Merritt
Meg Merritt is a Principal of Movitas Mobility, a transportation and stakeholder outreach firm based in Central Texas. Meg has 15 years of experience in managing major projects that bring transit and emerging mobility to communities. She began her career in transit and land planning and has spent time in the transportation technology startup world, where she managed the multimodal mobile experience for private mobility companies and transit authorities. This semester, Merritt is teaching a Transportation Planning Practicum, where students will develop a series of recommendations for passenger rail along the Austin-San Antonio rail corridor as well as strategies for positioning it for success.
Lynn Osgood
Lynn Osgood is an urban planner and researcher whose work explores the intersection of the arts, planning, and civic capacity building. In 2011, she founded Civic Arts, an organization that focuses on creative placemaking and the development of arts-based community development practices. In her role as Executive Director, Osgood leads the organization's placemaking, policy, and technical assistance efforts for municipalities across the United States. Trained in landscape architecture and urban planning, Osgood received her Ph.D. from the Community and Regional Planning program and is teaching "Qualitative and Participatory Methods" this semester.
Kathie Tovo
Kathie Tovo was first elected to the Austin City Council in 2011 and was re-elected and began serving on the first geographically elected City Council in January 2015. From then until the completion of her last term in January 2023, Tovo represented City Council District 9. She was also selected by her peers to serve as Mayor Pro Tem from 2015-2018. Prior to taking office, Tovo taught writing and interdisciplinary studies at the collegiate level and worked at Humanities Texas, the state partner for the National Endowment for the Humanities. As former president of the Bouldin Creek Neighborhood Association and vice president of the Austin Neighborhoods Council, Tovo has a long history of neighborhood advocacy and has served on many city and school district boards and task forces, including the Planning Commission, the CreateAustin task force, the Families and Children Task Force, and AISD's Community Committee on Neighborhoods and Schools. This semester, Tovo is teaching an Urban Politics and Planning course.
Stephen Zigmund
Stephen Zigmund obtained his Ph.D. in Community and Regional Planning in May 2022. Zigmund's research interests include science and technology studies urban scenario planning, smart cities, complex adaptive systems, transit equity, urban land use, and environmental planning. Before coming to The University at Texas at Austin School of Architecture for his master's and subsequent Ph.D., Zigmund was a Comprehensive Planner for the City of Columbia in South Carolina, where he assisted in the development and implementation of the city's growth management, land use, infrastructure, and neighborhood plans. This semester, Zigmund is teaching the second of a two-semester Urban Scenario Planning Practicum where students will seek to understand how urban scenario planning can be used to realize not just more flexible, but more just and equitable, planning outcomes.
Deidre M. Zoll
Deidre Zoll completed her Ph.D. in Community and Regional Planning in 2021 and currently serves as a postdoctoral fellow in Integrative Biology at The University of Texas at Austin. Zoll's research investigates the connections between city-led climate adaptation planning and environmental racism in the United States. She uses mixed methods including plan evaluation, spatial statistics, and case studies to identify the ways structural racism influences exposure to climate risks and proximity to adaptation interventions, and how urban planners and community activists navigate these dynamics. This semester, she is teaching a planning elective in Climate Justice.