Visiting Landscape Architecture Professor: Gina Ford
Gina is teaching an advanced landscape architecture studio with Assistant Professor Maggie Hansen titled "A Feminist Lens on Franklin Park"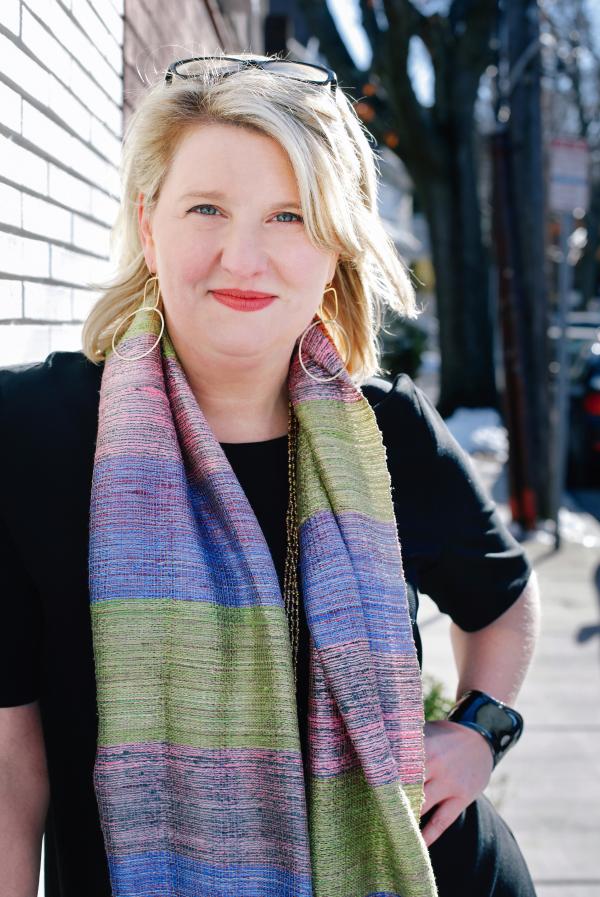 The University of Texas at Austin School of Architecture is pleased to welcome Gina Ford as a visiting professor and the Nancy Panak Kwallek Endowed Chair in Design and Planning for the Spring 2020 semester. Gina is teaching an advanced landscape architecture studio with Assistant Professor Maggie Hansen titled "A Feminist Lens on Franklin Park" for students in landscape architecture, architecture, and urban design.

Gina gave a lecture in February titled "Agency in Action: Stories of Community-Engaged Design," about her firm, Agency Landscape + Planning's, recent work. Community engagement, once a box to be checked as part of public design commissions, is increasingly a creative driver in the design and planning of public realm in cities. Building on her practice's mission, Gina shared stories of projects - across geographies, project types and scales - of inspired community-engaged design. She explored Agency's philosophy, tactics and experience in engagement and outreach with an emphasis on how the welcoming of community voice leads to better design outcomes.

About Gina Ford
Gina Ford is a landscape architect, co-founder and principal of Agency Landscape + Planning. Underpinning her two decades of practice are a commitment to the design and planning of public places and the perpetuation of the value of landscape architecture via thought leadership, teaching, writing, and lecturing. Her work has received awards from the American Society of Landscape Architects, the American Planning Association, and the American Institute of Architects, among others. Her service includes roles on the board of directors for the Cultural Landscape Foundation and the City Parks Alliance. Gina is the recipient of the Harvard Graduate School of Design's Charles Eliot Traveling Fellowship and the Wellesley College's Shaw Fellowship.

About Agency Landscape + Planning
Agency is the capacity of human beings to act, to make choices. Planning can empower people. Design is an act of optimism. Empowerment and optimism are much needed, today more than ever. At Agency Landscape + Planning, we believe in the power of people to initiate and make purposeful, positive change. 



Agency is a mission-driven practice dedicated to addressing social equity, cultural vitality and environmental resilience through design excellence, strategic planning and community empowerment. We believe that - in order to address the most challenging issues of our contemporary society - diversity and inclusion are foundational to how we see, understand and, ultimately, shape our collective experience, particularly in the public spaces, parks and streets of our urban communities. We seek landscape and planning opportunities that allow us to partner meaningfully with constituents, that welcome many voices and hands in the process, and that produce outcomes that are deeply connected to the richness and uniqueness of place. 



Agency is a women-run business enterprise led by partners Gina Ford and Brie Hensold. Our leadership - combined with a collective team of passionate and talented landscape architects, planners and urban designers - enables the full spectrum of design services - from strategic planning to complex landscape implementation.