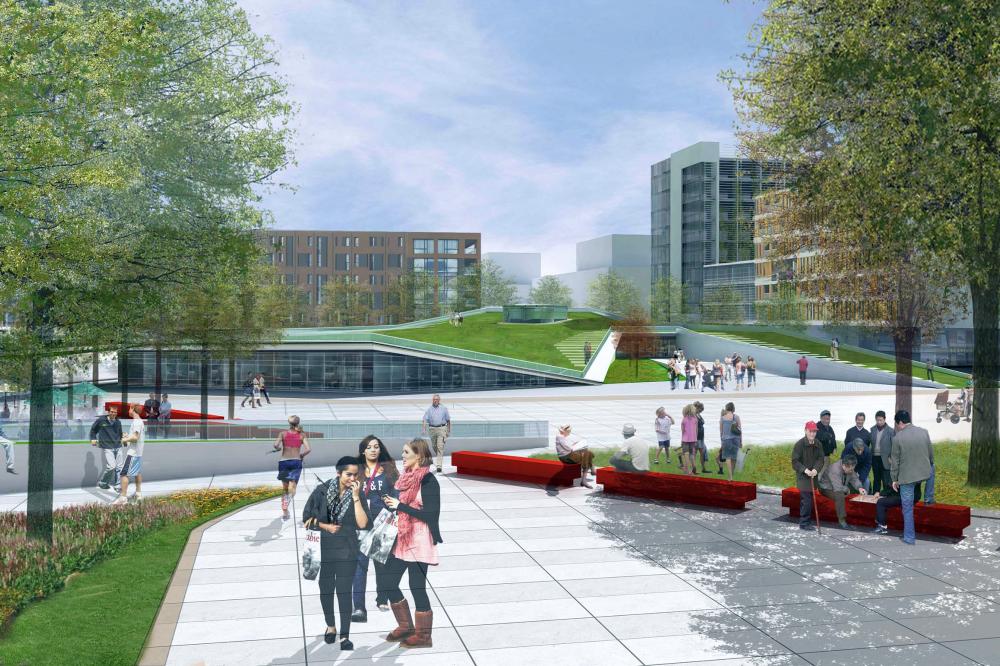 The Texas Urban Futures Laboratory (TUFlab) is an applied research initiative of the Graduate Program in Urban Design. The format of the applied research studio, central to the working methodology of the Texas Urban Futures Lab, brings the collective energy of faculty and students at The University of Texas at Austin to bear on each successive research project.
The TUFlab can envision and analyze multiple urban development scenarios in a way that tests the limitations and parameters that impact the quality of the urbanizing environments, their potential for transformation, and demographic shifts within the cities of the Texas Triangle. Design scenarios are tested against political, economic, and performance criteria to present alternatives that confront the city's status quo of development patterns. These scenarios are then balanced against local, cultural, and social conditions and are often vetted through public evaluation.
The work of the TUFlab searches for a balance between the regional qualities of a place, its livability and capacity for social equity, and the pressures on ecological resources inherent in the rapid population increase projected over the coming decades.