View down into a populated event within the GOL courtyard during the evening
The University of Texas at Austin School of Architecture has a long and historic legacy in providing next-generation leadership for design and planning education. Always cognizant of our role as stewards of the built environment, we meld principle and practice to foster innovation while remaining always grounded in serving our communities.
AT A GLANCE, UTSOA IS:
A diverse and vibrant community with a broad range of expertise and interest in the disciplines of the built environment
Shaped by award-winning faculty experience in both academic and professional realms
Grounded in the Austin region and the state of Texas, with international reach and consequence
Committed to interdisciplinary teaching and research, both within the School of Architecture and across the university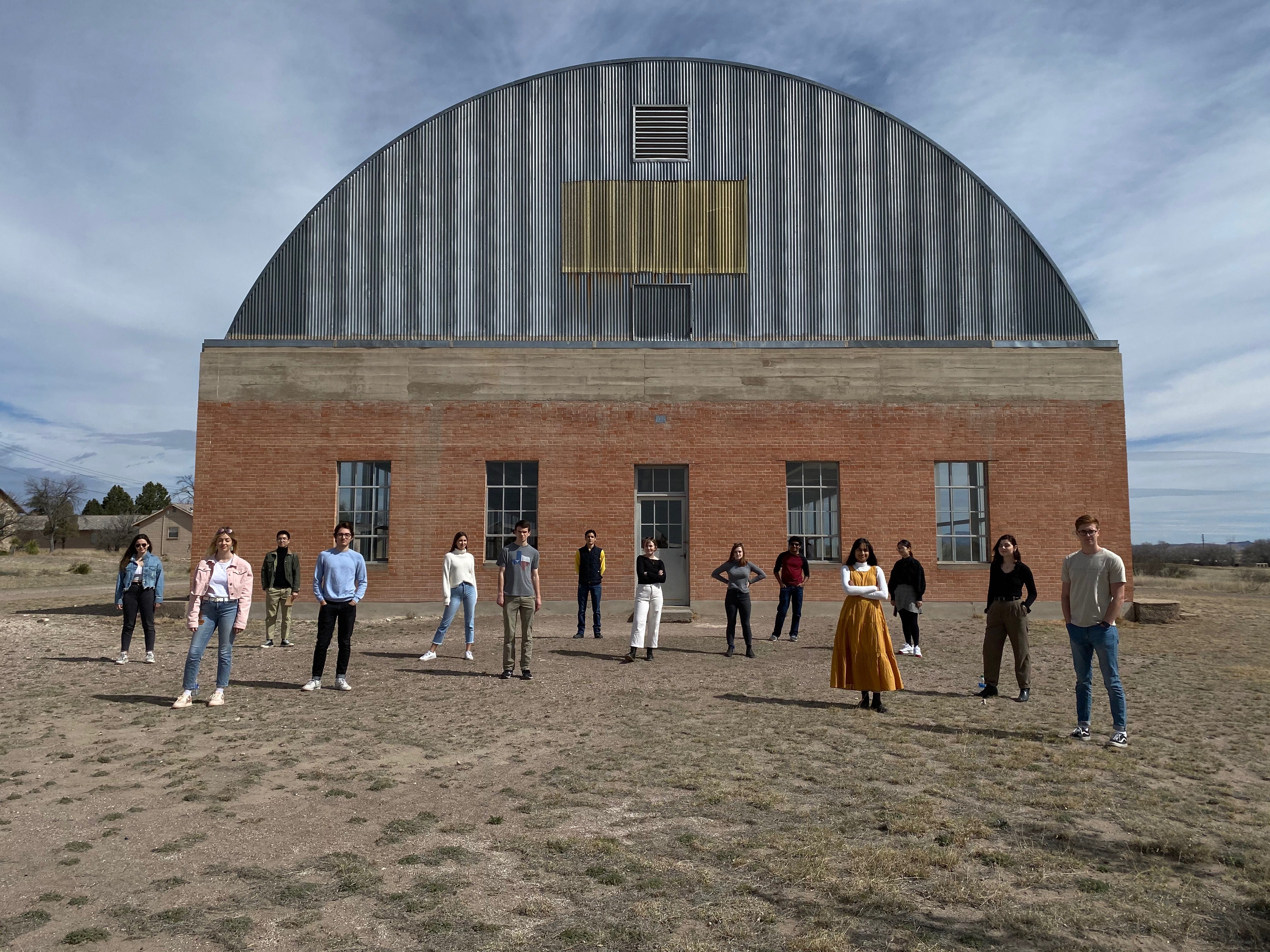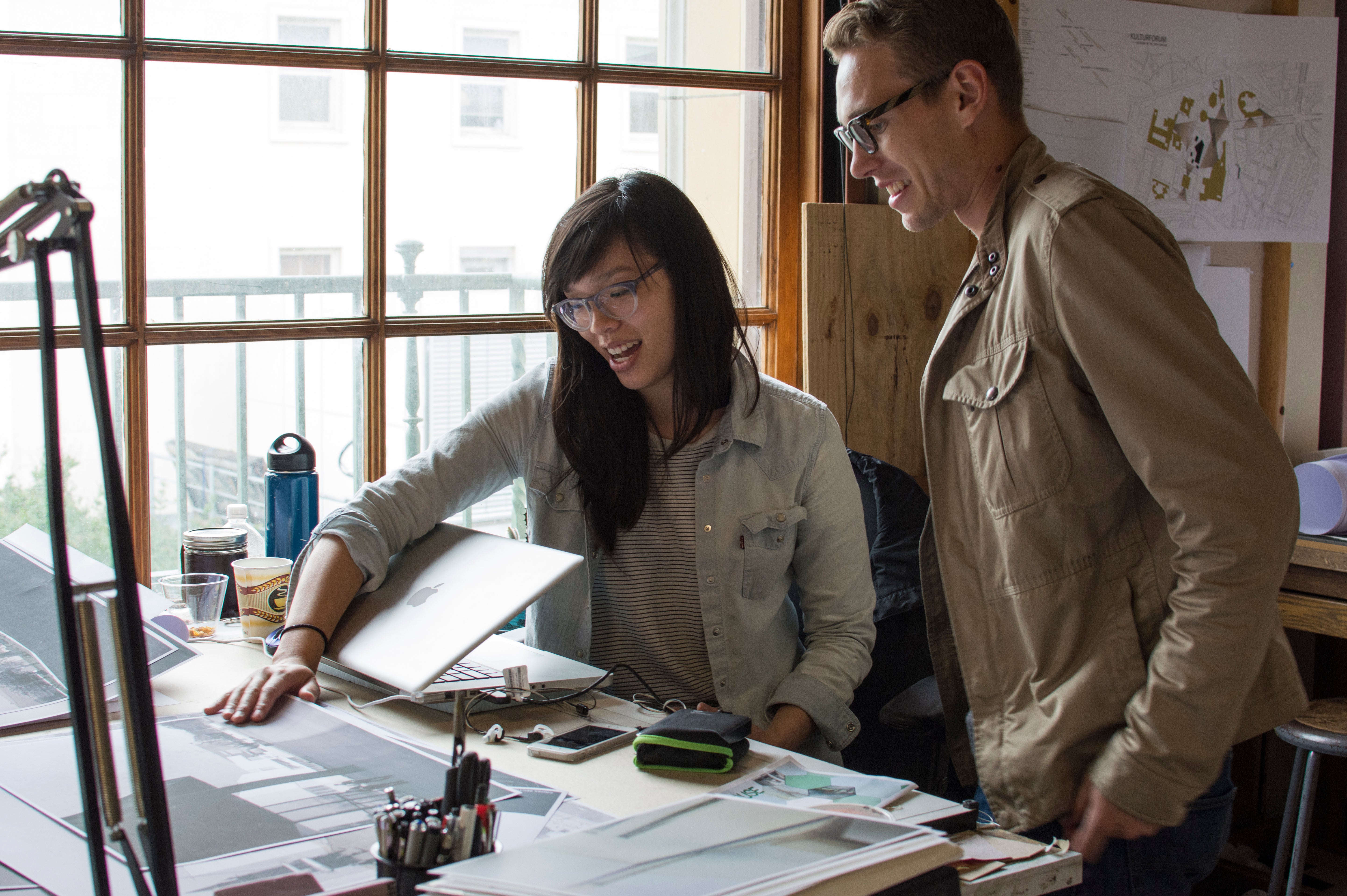 OUR STUDENTS GET HIRED
Rankings by DesignIntelligence by size group
#1 "Most Hired From," Architecture
#3 "Most Hired From," Interior Design
#4 "Most Hired From," Landscape Architecture
DESIGNING & PLANNING FOR A GLOBAL WORLD
UTSOA encourages first-hand experiences of diverse peoples, places, and cultures so that we might better engage the world in which we live. Educational travel experiences can be integrated into degree plans in several ways including, but not limited to, the following:
STUDIO MEXICO 
Offered every other spring, students take a nine-day trip to Mexico to visit the site of their semester's design project, as well as other places of significance. 
ADVANCED STUDIOS & PRACTICUMS
Advanced Studios and Planning Practicums also offer brief, unique opportunities to travel domestically and abroad. Recent international field trips have included site visits to Brazil, China, Ecuador, England, France, Germany, Japan, Iceland, Portugal, and Spain, among others.
PROFESSIONAL RESIDENCY PROGRAM
The Professional Residency Program [PRP] offers upper-level architecture students a unique opportunity to expand their education through work experience in the architectural profession. Participating firms are located around the United States and the world.
INDEPENDENT RESEARCH TRAVEL SCHOLARSHIPS
The School of Architecture also has a number of scholarships available to support student independent research travel. Applications for independent research travel are accepted twice each year for travel within the academic year.
SHORT-TERM FACULTY-LED MAYMESTER & SUMMER PROGRAMS
Maymester and Summer Faculty-led Programs are six to nine-week study abroad programs led by one or more UT faculty members. Some programs are administered by Texas Global while others are administered by a college or department.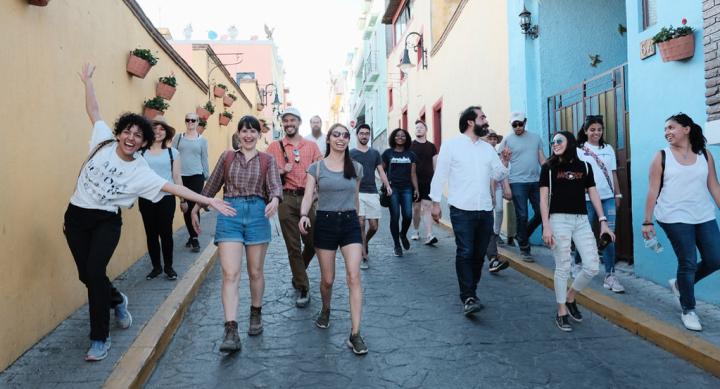 WHAT STARTS HERE CHANGES THE WORLD
Here, we are committed to preparing our students for life outside our halls. Recently, one of the most influential and widely-cited program rankings in architecture education, DesignIntelligence, ranked three of our design disciplines as among the "Most Hired From" programs in the country: Architecture at #1, Interior Design at #3, and Landscape Architecture at #4, within our size group. Our Community & Regional Planning program is also ranked as one of the top 15 planning programs in the nation.
Within our classrooms and design studios, this is accomplished by incorporating true interdisciplinarity into the school's curriculum, engaging students in research and large-scale experiential projects, and offering them the opportunity to travel and explore their relationship to the built environment in various ways. 
Outside the classroom, our Career Services office provides students with guidance and connects students to the professional community. Our Professional Residency Program (PRP) also offers opportunities for architecture students to enhance their education through work experience in the profession, while also receiving course credit.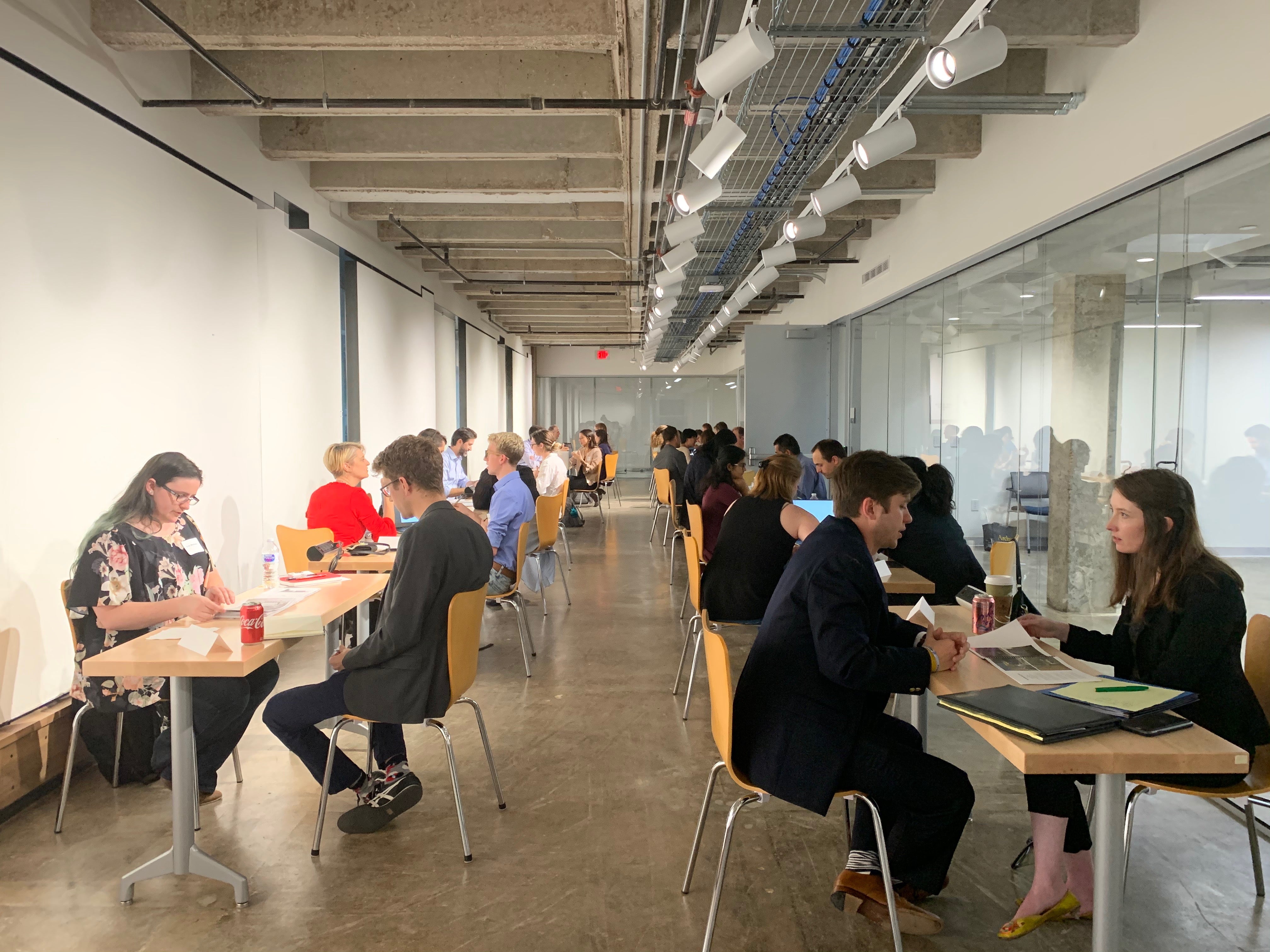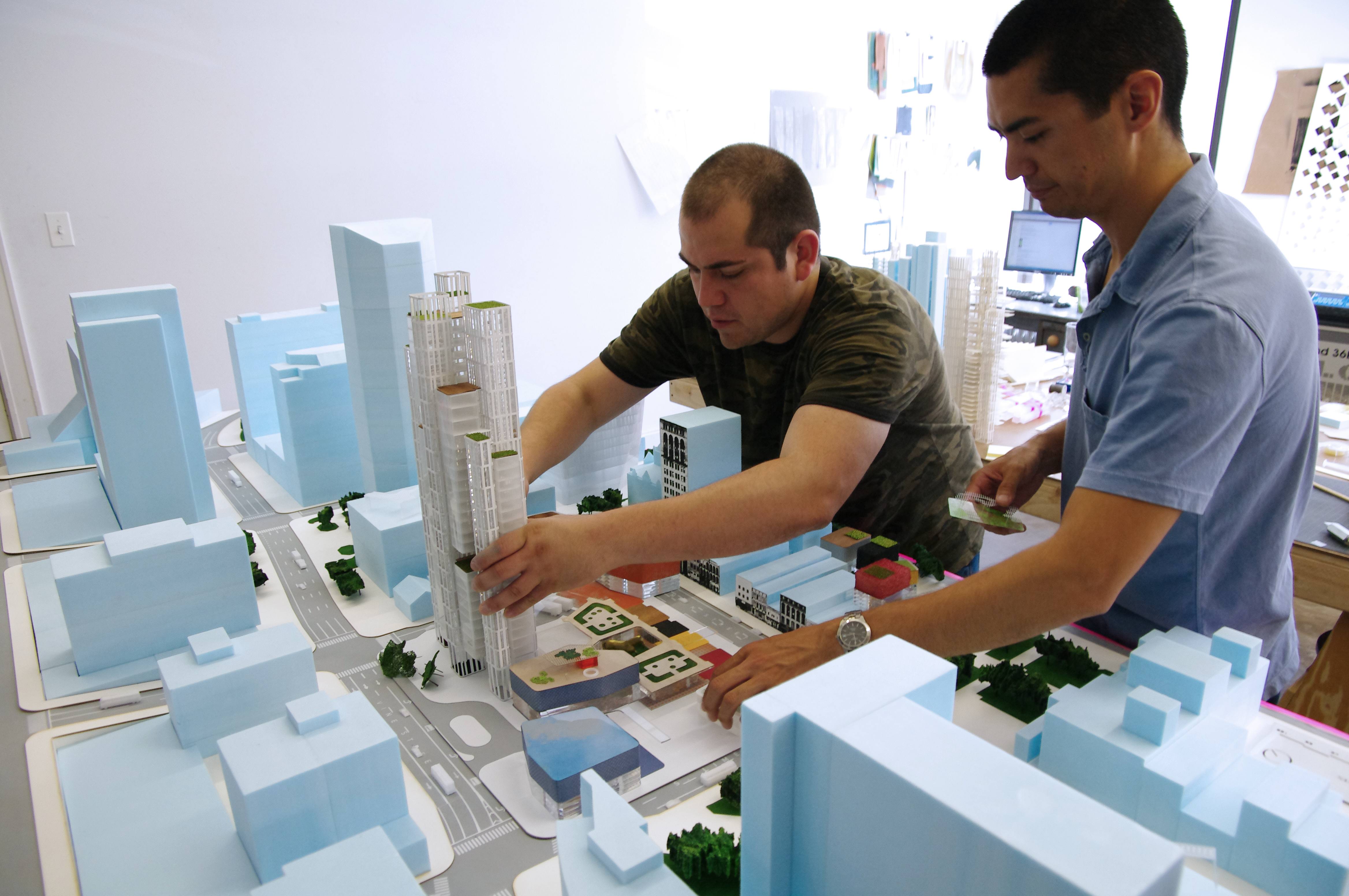 Austin's skyline seen from the Lady Bird Boardwalk on a beautiful day with clouds
LIFE IN AUSTIN
Imagine a city bursting with energy and an entrepreneurial spirit. Add a vibrant creative scene, a thriving economy, enviable weather, natural beauty, and underline it with an open-minded sense of community—and you've got Austin, Texas. 
Located just north of downtown, The University of Texas at Austin sits in the heart of one of the fastest-growing cities in the United States, offering UTSOA students the opportunity to gain first-hand experience in a rapidly growing and changing built environment.  
MUSIC, ARTS, AND CULTURE
Widely recognized as a major cultural center, Austin is perhaps best known for its live music scene, but Austin is also home to many museums, art galleries, and theaters. 
OUTDOOR RECREATION
From the spring-fed waters of Barton Springs Pool, to the 12+ miles of trails within the Barton Springs Greenbelt,  Austin is the perfect city for an active lifestyle. 
FOOD, DRINK, AND NIGHTLIFE
Everyone knows Austin's reputation as a music town, but these days Austin is just as renowned for our culinary scene, which offers everything from food trucks to fine dining.
NEIGHBORHOODS AROUND CAMPUS
Austin is home to many unique neighborhoods, each with its own distinct character and amenities. For many students, proximity to campus is a primary consideration.
UPCOMING EVENTS
Thursday, December 7, 2023, 6:00 pm - 6:45 pm
Monday, December 11, 2023, 12:00 pm - 1:00 pm