"For Whites": Contextualizing Race and Architecture at The University of Texas at Austin
March 9 to April 14, 2023, All Day
Organized by Assistant Professor Tara A. Dudley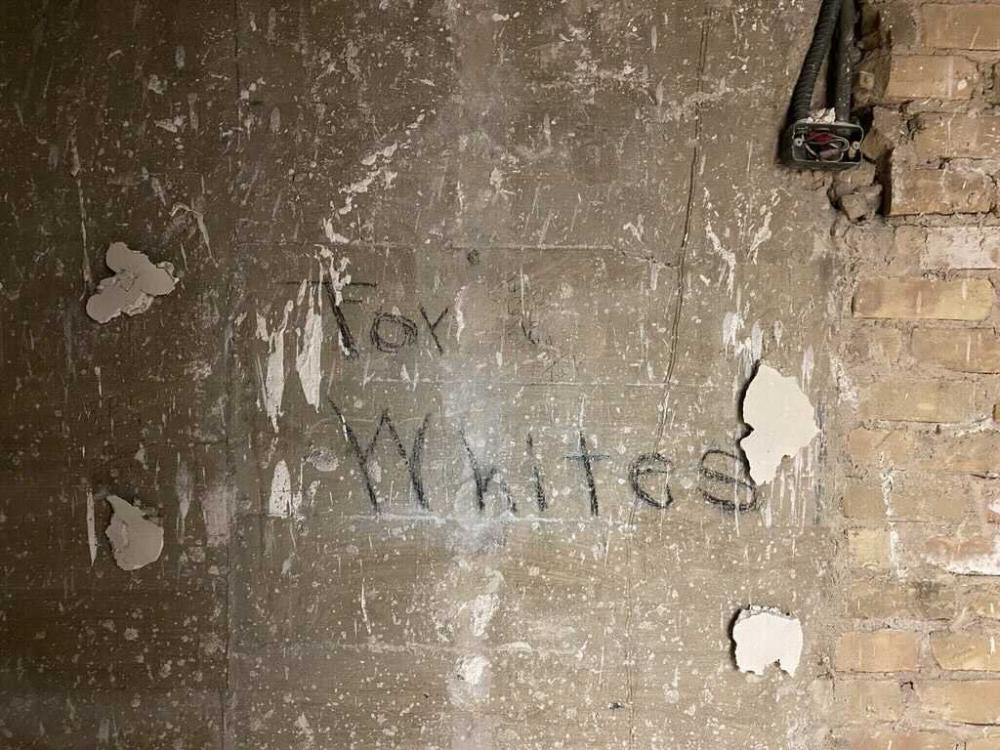 "For Whites": Contextualizing Race and Architecture at the University of Texas at Austin illuminates and investigates the racist signage discovered in Battle Hall during the course of renovations in 2021. This exhibition places the "For Whites" signage within the complex, yet previously unexplored, history of Black craftsmen and laborers' contributions to the construction of Battle Hall (the University's original Library Building) between 1910 and 1911 and, more broadly, to the development of the campus's built environment from the University's founding through the 1930s building campaign. 
The discovery of the "For Whites" signage is one of many recent events that has served as a catalyst for The University of Texas at Austin to discuss its segregated past and to affirm ongoing projects that address that history. The "For Whites" exhibition is a product of growing interest in the history of Black builders and laborers on campus and extends to relevant activities—past and present—of Black students, staff, and faculty. In addition to Black campus constructors and architectural campaigns, the scope of the exhibition considers the integration of the School of Architecture in the 1950s and contextualization and commemoration projects currently happening on campus to explore how race and the built environment overlap to create, define, and memorialize former spaces of oppression at The University of Texas at Austin, while uplifting its diverse histories and communities. 
CURATED BY:   
Dr. Tara A. Dudley (MSAS '03, PhD '12) 
STUDENT DESIGNERS/CURATORS: 
Jessica Felicelli (MArch '23) 
Noah Heerdink (MArch '23) 
Narsis Holmes (MArch '23) 
Ryan Kunu (BArch '26) 
STUDENT RESEARCHERS: 
Vasken Markarian (PhD '22) 
Tolu Oliyide (MSHP '22, PhD Candidate) 
Samantha Panger (MLA '23) 
This exhibition is supported by the Gensler Exhibitions Endowment, the Blake Alexander Architectural Library Endowment, and the University of Texas Libraries.
Photo caption: "For Whites" signage, written by unknown hands, discovered in Battle Hall ("Old" Library Building) during renovations to the building in May 2019. Photo by Charles Amos Horn.