Roland Gommel Roessner Professor Emeritus in Architecture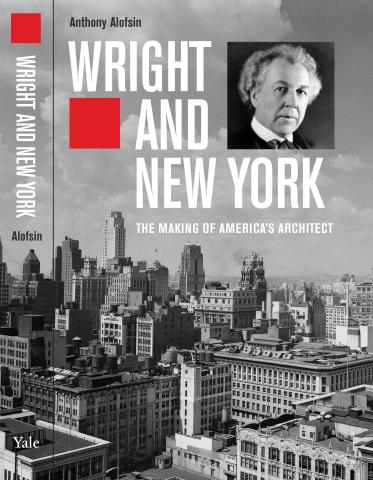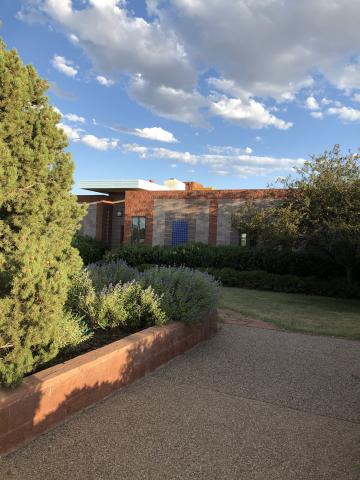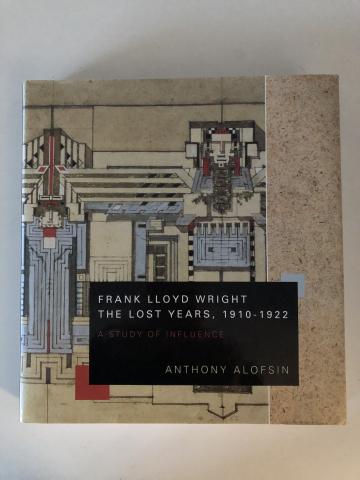 Anthony Alofsin has taught a broad range of courses from advanced design to histories of modernism to global surveys of architecture over his thirty-three career at the University of Texas. He founded the school's Ph.D. program in architecture, chaired its history program, and was Director of the Center for American Architecture and Design from 1990-1993.  He is an architect and art historian, known internationally as an expert on Frank Lloyd Wright. His recent, critically acclaimed book, Wright and New York: The Making of America's Architect, was a finalist in the PROSE awards for 2020. His first book, Frank Lloyd Wright: The Lost Years (1993), established the chronicle of the architect's life and work in the teens and early 1920s.  In addition to studies on Wright, his books cover subjects from the history of design education at Harvard to Central European Architecture to production housing in the suburbs. His review essays have appeared in Il Giornale d'Arte, Times Literary Supplement, Burlington Magazine, The New Criterion, The Smithsonian, and Casabella. 
Dr. Alofsin has been named a Fellow of the American Institute of Architects, a three-time Fellow of the MacDowell Colony, a Fellow of the Bogliasco Foundation, and Ailsa Mellon Bruce Senior Fellow at the National Gallery of Art, Center for Advanced Studies in the Visual Arts. He has received numerous grants from the Graham Foundation for Advanced Studies in the Fine Arts. He was awarded the Wright Spirit Award from the Frank Lloyd Wright Building Conservancy for his contributions to scholarship. Dr. Alofsin practices architecture, writes books and essays, and lectures nationally and internationally.
In 2022, Alofsin was a guest lecturer at the Carl Friedrich von Siemens Stiftung in Munich, Germany where he spoke on "The Problematics of Influence: Frank Lloyd Wright and Europe."  
His current research includes monographic studies of Wright's Bogk House in Milwaukee (with Prof. Richard Cleary), the Robie House, and the Imperial Hotel.
EDUCATION
Philips Academy Andover, Diploma

Harvard College, AB, Magna Cum Laude

Harvard Graduate School of Design, M. Arch

Columbia  University, Ph.D. M.Phil. Art History and Archaeology
PUBLICATIONS
Frank Lloyd Wright and New York: The Making of America's Architect, New Haven and London: Yale University Press, 2019; paperback edition, 2020; Chinese language edition, 2021.
Dream Home: What You Need to Know Before You Buy, Austin, TX: InnerformsLtd.com, 2013.
Frank Lloyd Wright: Art Collector, Austin, TX: University of Texas Press, 2012.
Architektur beim Wortnehmen. Bildhaft sprechende Baukunst des Habsburgerreiches und seiner Nachfolgestaaten 1867-1933, Salzburg: Verlag Anton Pustet, 2011.
"Val M. Cox, Handmade Beauty," Journal of the Taliesin Fellows 59 (Summer, 2021): 36-39.
*Review of Francesco Dal Co, Guggenheim Museum in the Journal of the Society of Architectural Historians, 80:2 (June 2021): 225-227.
"Frank Lloyd Wright, the New York Years" Canadian Broadcasting Corporation, Ideas Radio, Megan Williams, correspondent, podcast, initial broadcast, April 19, 2021. For link: CBC podcast
"Gagging on the Silver Spoon," The New Criterion online, 5 April 2021. For link: Dispatch Mank
"A Personal Canon: Anthony Alofsin on Six Influential Texts" Yale University Press Blog, December 4, 2020. For the online version: Yale Blog 12-4-2020.
"A Scheme of Terraces," The New Criterion, 39:4 (December 2020): 21-26.
"Taliesin, A Recollection," Taliesin Preservation Blog, Spring Green, Wisconsin. November 19, 2019. https://www.taliesinpreservation.org/taliesin-a-recollection/
"How New York Made Frank Lloyd Wright a Starchitect" Smithsonian Magazine, online, February 24, 2020. Smithsonian Magazine Wright and New York.
"How Frank Lloyd Wright's Architecture Turned New York Into the Center of the World," Zócalo Public Square. Online, February 23, 2020. Wright in Zócalo
"The Complex Relationship Between Frank Lloyd Wright and New York City" Yale University Press Blog, Episode 76. Online, July 18, 2019. See: Yale Blog 8-18-2019
"A Defense of the Suburbs," The Atlantic. Online, June 6, 2018. Suburbs