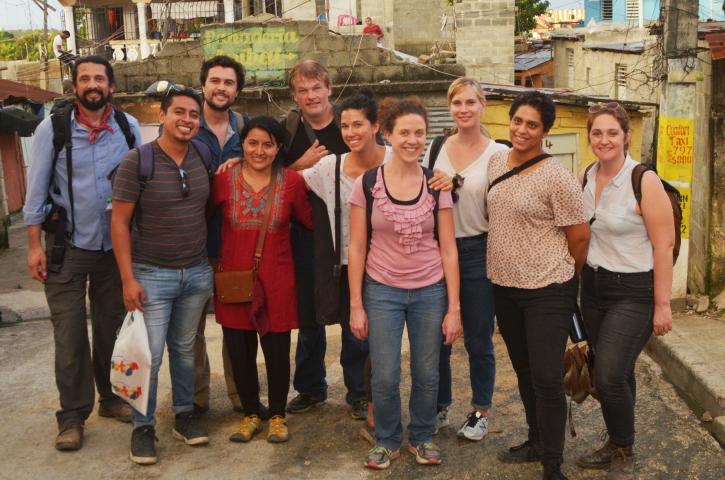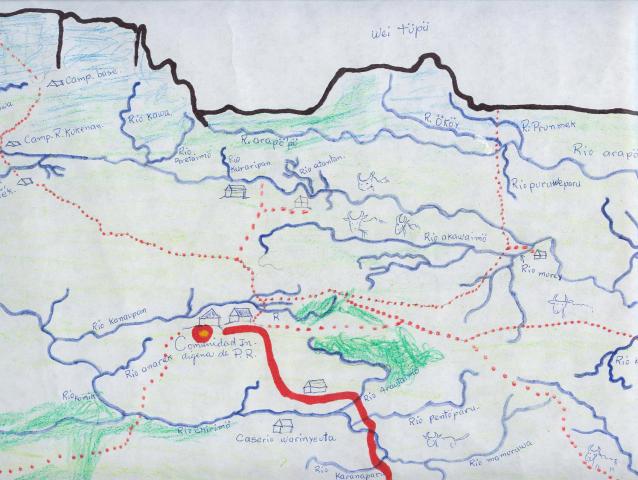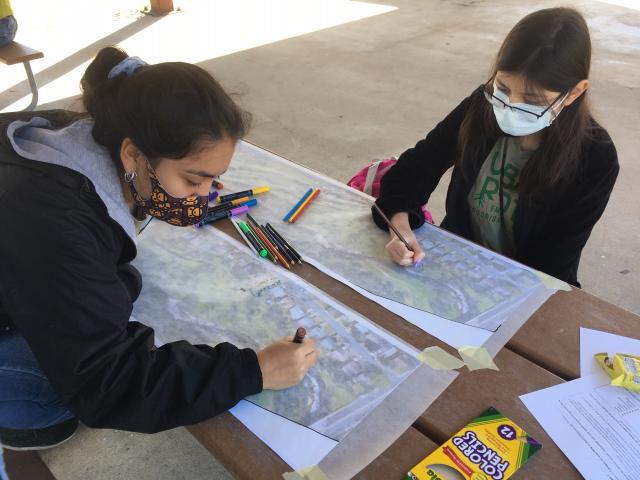 Bjørn Sletto's research focuses on environmental and social justice, informality, and insurgent and decolonial planning. He is particularly concerned with the co-production of knowledge in planning processes and the role of citizen planners in producing just and sustainable urban landscapes. His work engages with intersections of race, gender, class, and other markers of difference, drawing on ethnographic and arts-based approaches in order to foster transformative research, pedagogy, and plan-making in marginalized communities.  He has lived and worked in indigenous villages and border cities in Venezuela, investigating environmental conflicts and land rights struggles and conducting participatory mapping projects with the Pemon in the Gran Sabana and Yukpa in the Sierra de Perijá. As the director of the Institute of Latin American Studies' (LLILAS) Research Initiative in Participatory Mapping, Bjørn works closely with partner institutions in South America to further international scholarship on territoriality and map-making. For the past 15 years, he has conducted activist research accompanied by his students in Santo Domingo, Dominican Republic, focusing on the role of critical pedagogy for insurgent planning in informal settlements.
Bjørn's practicums in the Dominican Republic have twice received the highest national student project award from the American Institute of Certified Planners. He has received teaching awards from the Lozano Long Institute of Latin American Studies, the School of Architecture, the University of Texas Alumni Association, and the Division of Instructional Innovation and Assessment (DIIA) at the University of Texas. His research has been supported by grants from the National Science Foundation, the Andrew W. Mellon Foundation, and the MacArthur Foundation. His recent book, Radical Cartographies: Participatory Mapmaking from Latin America, was published by University of Texas Press in 2020.
Bjørn is an affiliated faculty member in the Department of Geography and the Environment, the Institute of Latin American Studies (LLILAS), and the Rapoport Center for Human Rights and Justice, University of Texas.
EDUCATION
Doctor of Philosophy, Cornell University, 2006
PUBLICATIONS
Sletto, Bjørn and Raksha Vasudevan. 2021. "Walking with Youth in Los Platanitos: Learning Mobilities, Youth Inclusion, and Co-Production in Global Planning Studios." Journal of Planning Education and Research, https://doi.org/10.1177/0739456X211027635.
Sletto, Bjørn, Gerónimo Barrera de la Torre, Alexandra Magaly Lamina Luguana, Davi Pereira Júnior. 2021. "Walking, Knowing, and the Limits of the Map: Performing Decolonial Cartographies in Indigenous Landscapes." Cultural Geographies, https://doi.org/10.1177/14744740211034479.
Sletto, Bjørn. "Landscapes of Care and Loathing: Informality, Performance, and the Place-ing of Insurgent Planning." Planning Theory 20(2), 157–174. 
Sletto, Bjørn and Anja Nygren. 2015. "Unsettling Neoliberal Rationalities: Engaged Ethnography and the Meanings of Responsibility in the Dominican Republic and Mexico." International Journal of Urban and Regional Research 39 (5): 965-983.
Sletto, Bjørn. 2015. "Inclusions, Erasures and Emergences in an Indigenous Landscape: Participatory Cartographies and the Makings of Affective Place in the Sierra de Perijá, Venezuela." Environment and Planning D 33 (5): 925–944.