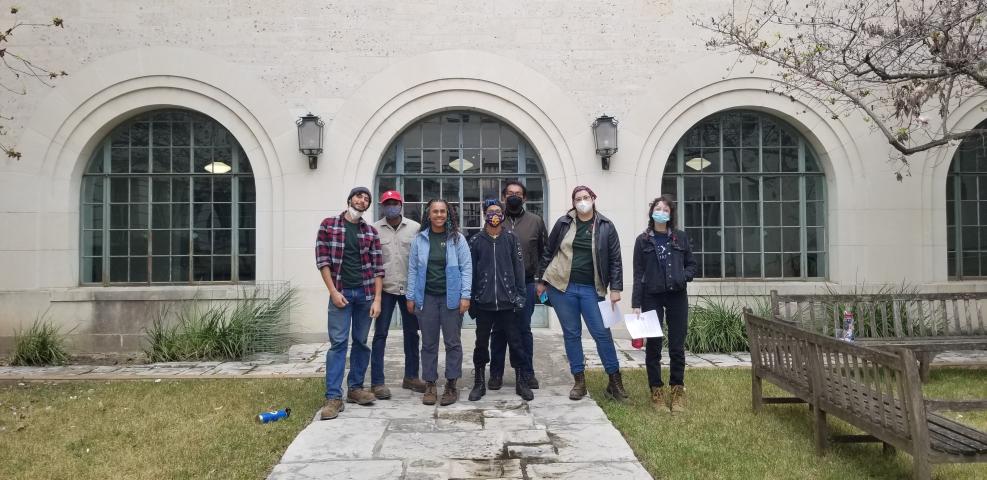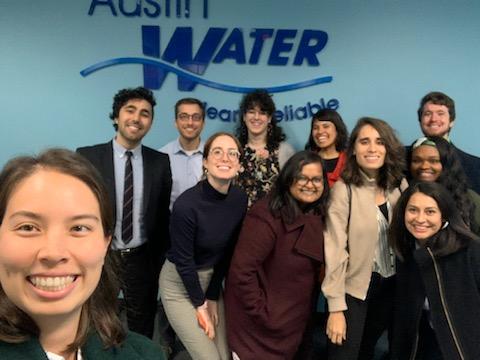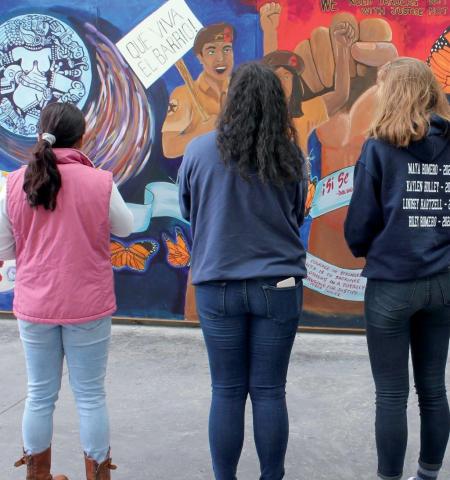 Miriam Solis, Ph.D., MCP, is an Assistant Professor of Community and Regional Planning at the University of Texas at Austin. Her research draws on environmental justice theory and research to examine the role of environmental education and workforce development in the planning, design, and operation of urban infrastructure. She is a community-based participatory researcher who frequently collaborates with nonprofit organizations and government agencies. Dr. Solis is a 2020-2022 UT Austin Humanities Institute Fellow for her work on youth perspectives on racial justice and decarbonization.
 
Dr. Solis teaches courses on racism and the built environment.  She also teaches practicums and research design, core courses in the UT School of Architecture's Community and Regional Planning graduate student curricula. Her 2020 practicum consisted of a partnership with Austin Water to provide analysis and recommendations on how to advance racial equity through the agency's policies and programs. The project received the American Planning Association-Texas Award for Advancing Diversity and Social Justice.
 
Dr. Solis is on the leadership team of Planet Texas 2050, UT's campus-wide grand challenge research initiative. She is also a faculty fellow of the Institute for Urban Policy Research & Analysis, a faculty affiliate of the Teresa Lozano Long Institute of Latin American Studies, and a board member of the Center for American Architecture and Design. She is a former member of the City of Austin's Climate Equity Plan Sustainable Buildings committee.
 
Raised in California's Central Valley, Dr. Solis is a first-generation college graduate and the proud daughter of working-class Mexican immigrants. She received her doctorate in City and Regional Planning, as well as undergraduate degrees in Ethnic Studies and Geography, from the University of California, Berkeley. She also holds a Master of City Planning from the Massachusetts Institute of Technology. Prior to her faculty appointment, Dr. Solis was a Robert and Patricia Switzer Foundation Environmental Fellow, and worked for the cities of San Francisco, New York, and Richmond, CA.
EDUCATION
Ph.D., University of California, Berkeley

M.C.P., Massachusetts Institute of Technology

B.A., University of California, Berkeley
PUBLICATIONS + PROJECTS
SELECT PUBLICATIONS
Oden, Michael, Miriam Solis, Katherine Lieberknecht, Haijing Liu, Tony Bassiri, and Kaileen McHugh. "Expanding Pathways to Quality Jobs in Austin's Growing Green Economy." Department of Community and Regional Planning, University of Texas at Austin. 2022.
Solis, Miriam and Samira Bashar. "Five Social Equity Implications of Advanced Metering Infrastructure." Utilities Policy. (2022): 1-14.
Solis, Miriam, Will Davies, and Abby Randall. "Climate justice pedagogies in green building curriculum." Curriculum Inquiry 52, no. 2 (2022): 235-249.
Solis, Miriam. "Racial equity in planning organizations." Journal of the American Planning Association 86, no. 3 (2020): 297-303.
Solis, Miriam. "Conditions and consequences of ELULU improvement: Environmental justice lessons from San Francisco, CA." Journal of Planning Education and Research (2020).
PROJECTS
Planet Texas 2050: Frontline Community Partnerships for Climate Justice
Building a Green Texas: Activating a New Generation of Sustainability Leaders
Building the Green Economy Study – City Actions to Expand Pathways to Quality Green Jobs