Meet Liang Wang, Assistant Professor of Urban Design
To welcome Liang Wang to the School of Architecture and the Urban Design Program, we caught up with him to learn more about his research, interests, and background.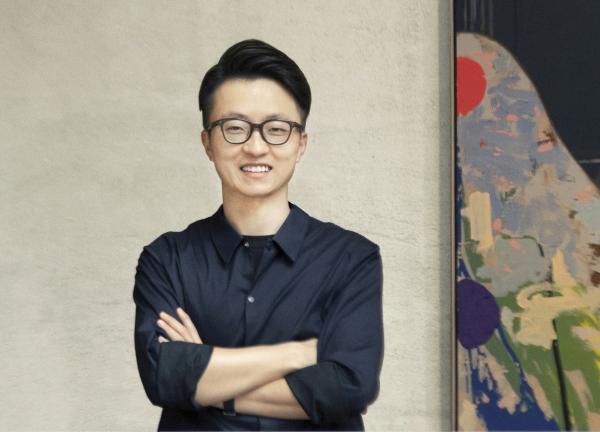 Liang Wang is an architect, urban designer, and an Assistant Professor in the school's Graduate Program in Urban Design. Prior to joining UT Austin, Wang taught at the Harvard Graduate School of Design ad Syracuse University School of Architecture. Wang's scholarship and teaching concern the history and theory of urban form and design, the space and politics of the superblock, architecture and urbanism in East Asia, as well as urban housing and collective living. 
Wang is the co-founder of Commons Office—a research-minded design practice embracing a trans-scalar and trans-disciplinary approach to architecture and urbanism. Prior to founding Commons Office, he practiced internationally at Herzog & de Meuron, SOM, WW Architecture, and Atelier Liu Yuyang Architects. Wang received his Doctor of Design degree from Harvard University. Previously, he completed his Master of Architecture in Urban Design degree with distinction from the GSD, where he was awarded the Urban Design Thesis Prize and the Clifford Wong Prize in Housing Design. He also holds a Master of Architecture degree from Rice University. 
As part of our new faculty profile series, we caught up with Liang to learn more about his research, interests, and professional background.
---
Your scholarship engages the idea of the "commons," in relation to the disciplinary knowledge of architecture and, particularly, through the lens of urban form. Could you talk a bit about these ideas and how they're reflected in your research and teaching? 
As an architect and urban designer, I have been long interested in the idea of urban form. It is a reflection of my deep conviction that behind the formation of urban space lies the idea of the city. My interest in the physical dimensions of the city and the attempt to penetrate the mysteries of the urban tissue undergird my pursuit of dissecting the "relative autonomy" of urban form, one that derives its formation and continuity from its formal structure while simultaneously being conditioned by its operating ideologies, economic conditions, and social relations. These ideas have constituted the very foundation of my research and teaching. 
My interest in the idea of the commons stemmed from a more recent joint adventure in co-editing the twelfth issue of the New Geographies Journal titled Commons (Harvard University Press and Harvard Graduate School of Design, 2021). In this issue, the framing of the commons as limited resources, material or immaterial, that require collective stewardship and care and the aspiration of seeking alternative modes of socio-spatial production that can sustain the commons have been foregrounded as both cultural inquiries and design problems. 
For me, this notion of commons presents a critical thread to re-examine the form of the urban. In particular, by conceiving our environment and its resources as commons and by understanding the climate crisis as an "explication" of our relationship with the environment, especially in the spatial formation of contemporary cities and their architecture, it aspires to reframe the question of "carbon neutrality" and "decarbonization" not only as a technological request but also as a cultural project and a formal problem. This reciprocity between climate and urban space and form is something I want to pursue as both a research initiative as well as a pedagogical framework for my teaching at UT.    
Before transitioning to academia and founding your own design practice—Commons Office—you practiced internationally at several renowned firms. How do you think this background has shaped your interests and research/teaching agenda? 
To put it simply, my professional experiences have taught me how to apply knowledge and adapt techniques to the reality of the project—its contexts, conditions, and constraints. On the other hand, my academic experiences have trained me in how to ask questions and extract frameworks to inform the concept of the project—its methods, processes, and representations. In many ways, I see my teaching and research as ways of bridging between the extraction and application of design knowledge. 
In particular, my interests in urban design are shaped by my experience working on multi-scalar architecture and urban design projects across geographical and cultural contexts. The premise of my approach to research and teaching takes as its point of departure that urban design is "a sphere of operation," and its foundation lies in the concerns for the three-dimensional design of urban environments and entails a multi-scalar approach in reconciling competing claims and constraints in the design process. I believe such an understanding of urban design is particularly relevant in the contemporary context of the unprecedented scale and complexity of urban development, along with the escalating socio-spatial inequality and environmental crises around the globe. Simultaneously, it is also deeply informative for my research and teaching methodology, where the rigor of analyzing broader urban conditions and abstracting design strategies is equally as important as understanding the specificities and nuances in its urban constituencies, modes of production, and social customs. 
You are the newest full-time faculty member in a relatively new and growing program within the School of Architecture. What excites you most about this opportunity, and how do you see the Urban Design program developing in the coming years? 
I am deeply grateful for the opportunity to join this prestigious university and our School of Architecture. What excites me the most is the fact that this opportunity is the very combination of a series of significant factors: the prominence of UT as one of the leading public universities in this country, the historical significance that the School of Architecture has held and continues to have, the excellent quality of education at UT that has been repeatedly recognized through its students and their achievements, as well as the incredible opportunities and potentials that the city of Austin presents as an exciting urban laboratory.
As you mentioned, to be able to participate and contribute to the future development of our Urban Design program here is another incredibly exciting component for me. I'm convinced that our UD program is very well positioned in terms of its pedagogical framework both within the design disciplines and across a broader spectrum, its strong connection with the city of Austin and its communities, as well as the generous support and resources that it offers to both the UD students and faculty. Along with my colleagues at the school, I look forward to contributing to the development of the UD program and our school by further strengthening our core design curriculums, engaging critical issues such as climate change and housing affordability, and reinforcing our local and regional networks and connections through applied research and design initiatives. 
As an urban designer who has lived in many different cities around the United States and the world, do you have any insights or lessons we could learn from here in Austin as our city grows?
Oftentimes, as designers, we tend to categorize our design thinking and methods into a set of "models" or "paradigms" that can be applied to different contexts. While it is critical to structure our design knowledge through these models and paradigms, perhaps more importantly, we also need to recognize that each of these cities and places presents its unique histories, conditions, and ways of development, and there is no one-fits-all type of model that can be copied universally. As we move away from the modernist's "totality" mindset, the specificities and nuances embedded in a city's formation, path of development, and everyday life are perhaps more constitutional in defining its identity. As a global citizen and an urban designer, my cultural background and experiences of living in different cities around the world have taught me that we not only need to recognize the differences and understand the deep structure that underpins them, but it is equally essential that we also facilitate the co-existence of such differences through thoughtful and grounded design frameworks and processes. This conviction also forms a significant part of my pedagogical and research methodology.
What is something that students and colleagues should know about you? Besides your work, what is something you are passionate about, or what do you do for fun?
I love meeting new people and making new friends, I believe there is something to learn from every interesting soul. I also enjoy running—something that I do on a daily basis, almost like a ritual. For me, what's amazing about running is both the shorter and intense pace during each run, which gets you decompressed and recharged for the day, and the longer cadence that will formulate in years, even decades, providing you a powerful sense of continuity and stability in life. Besides running, I love drumming as well. I enjoy giving shape and rhythm to music, and now, occasionally, I compose beats and "drum" virtually on computers. I certainly look forward to meeting other music talents in our community, and hopefully, one day, we could even start a band!