MSUD Alumna Publishes "A 21st-Century Socialist Country" Based on Her Master's Thesis
Master of Urban Design alumna Seonhye Sin publishes "A 21st-century Socialist Country" based on her master's thesis.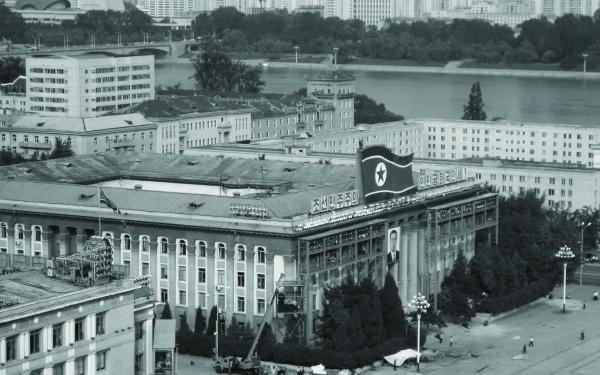 ORO Editions recently published a book by Master of Urban Design alumna Seonhye Sin based upon the master's thesis she developed while an MSUD student at The University of Texas at Austin School of Architecture. The book, titled A 21st-century Socialist Country, illuminates the structural and spatial conditions present in North Korea and suggests a new mechanism, "H-City," which modifies how the distribution of production, and the consumption of products, is reorganized across the country to generate new macro and microeconomic potential.  

As Dean Almy Director of the Graduate Program in Urban Design put it in his foreword to the book: "The work is positioned as an activist projection of the country, viewed from the south, that through rigorous representational processes, proposes a new framework through which North Korea may reorganize its territory and manage its resources with more sustainable and resilient consequences for its citizens."

While at UTSOA, Seonhye served as a Graduate Research Assistant for the Center for Sustainable Development and played a role in the CSD's development of the St. John's Site Analysis project, as well as the Austin Convention Center Redevelopment Plan. She graduated in 2019 and is currently working as an Urban Designer and Planner at Design Workshop.

Below is a summary of the book by ORO Editions. For more information and to purchase a copy, visit:  https://www.oroeditions.com/product/a-21st-century-socialist-country/
 
SUMMARY:
North Korea, the world's most closed-off country, has begun to make a different move. Kim Jung-un has opened a dialogue with South Korea and is also preparing to correspond with other countries. There are both doubtful and positive responses to this change. However, this opens a new possible scenario for North Korea in the future.

This book is focused on the potential that the country has. Of course, they have lots of issues, but they can be a sustainable country. The research begins with the past and existing condition of the country, which is a Socialist government and eludes to the future. To set the strategies for future development, we need to focus on two types of precedents: Post-socialist countries and megalopolis. Based on these two features, this book suggests a new North Korean national planning, called H-city.

H-city will be the main structure for future development. However, at the same time, micro-scale developments should be encouraged too. What can be the catalysts for that? This book is focused on train stations and the possible economic infrastructure around them. The H-city with its catalysts can make people imagine a new possibility of North Korea.