Multispecies Lounge 
Multispecies Lounge was created by Associate Professor Nerea Feliz and Joyce Hwang, of the University at Buffalo, through their artistic practice Double Happiness. The temporary piece was part of an exhibition by The Bentway offering a series of installations, performances, conversations, and events that considered how urban nature and the built environment can co-exist in new ways to improve public spaces in the city. This article originally appeared in the 2023-2024 edition of Platform, "Civics and Placemaking."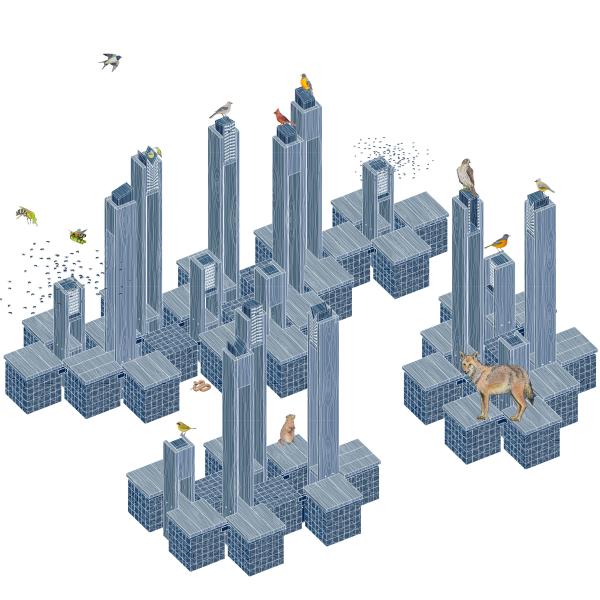 When we think of civics and placemaking, we tend to think of cities as human-territory and citizens as people. But the reality is that, despite the hostility of our urban spaces toward non-human species, cities are home to a multiplicity of life forms. Multispecies Lounge, a project commissioned by Toronto's The Bentway, aims to make visible under-acknowledged non-human populations, which are active participants of urban life in Toronto, by attracting them and bringing attention to their presence. The project presents a constructed environment for cohabitation, with a collection of multispecies urban furnishings integrating bird houses, insect habitats, hibernacula for smaller terrestrial animals, and seating for humans.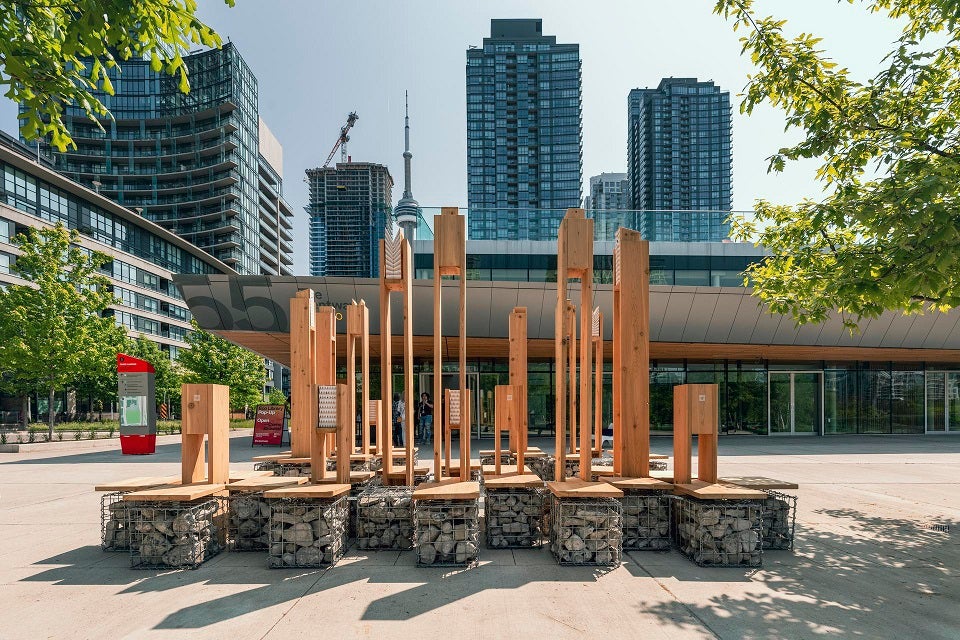 The installation helps to raise awareness about the urban wildlife that traverse and reside within the built environment in and around Canoe Landing Park in Toronto. Habitat conditions in the project cater to familiar species of popular appeal, such as American robins, barn swallows, and other charismatic songbirds, while equally providing refuge for less-recognized urban fauna such as solitary bees and Dekay's brownsnake. The project also facilitates information about a selection of local urban wildlife. Visitors can access an acoustic component of the project, the "Lounge Voices," on any device using QR codes (also available at thebentway.ca/event/multispecies-lounge). "Lounge Voices" consists of a series of first-person narratives about these species' epic stories of survival and adaptation to the city.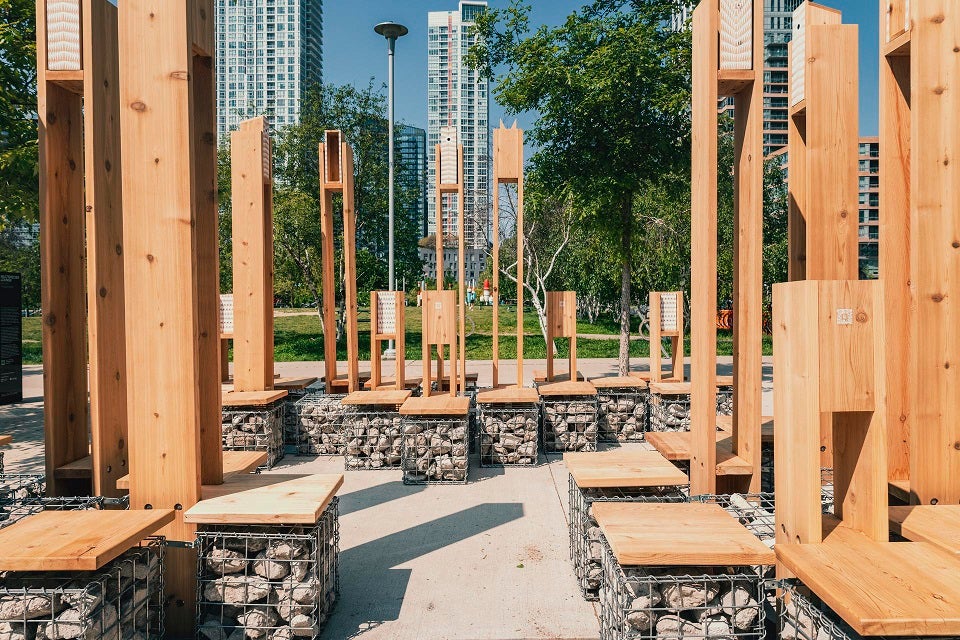 Using renewable resources such as red cedar, as well as recycled materials like discarded construction waste, the project's material ecology advocates for circular economies in design and construction. A series of gabions filled with concrete debris from an adjacent demolition site provides both an above-ground foundation and habitats for local insects and reptiles. Ten eight-foot-tall towers hold a range of bird house types (box, shelve, and cup form) to accommodate different nesting necessities. Lower cedar towers incorporate seven insect hotels. We anticipate that the bird houses and insect habitats, which are installed independently from the outdoor lounge's thirty-two seats for people, will be donated for educational purposes to schools in the surrounding neighborhood.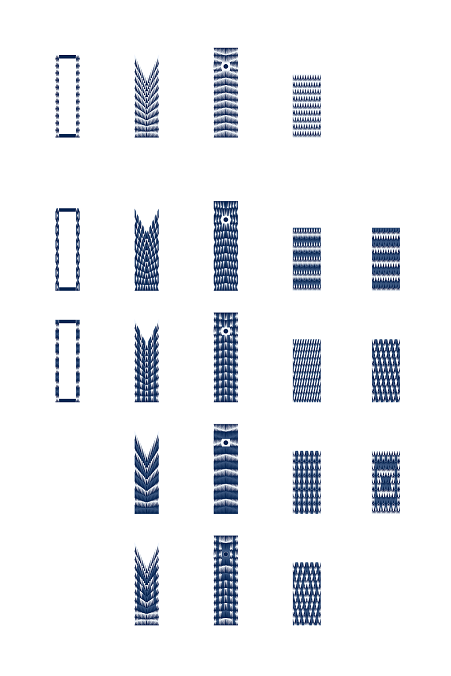 Multispecies Lounge offers both daytime and nighttime viewing experiences, offering glimpses into the urban experience of nonhuman citizens. The installation features UV reflective graphics as a nod toward insects' and birds' ability to see beyond the light spectrum visible to humans. The surfaces of the habitats are decorated with a series of patterns that change appearance under UV light, much like natural patterns present in nature that are invisible to the human eye. At night visitors have the opportunity to experience the installation visually through black light, further amplifying visual perception through a more-than-human lens.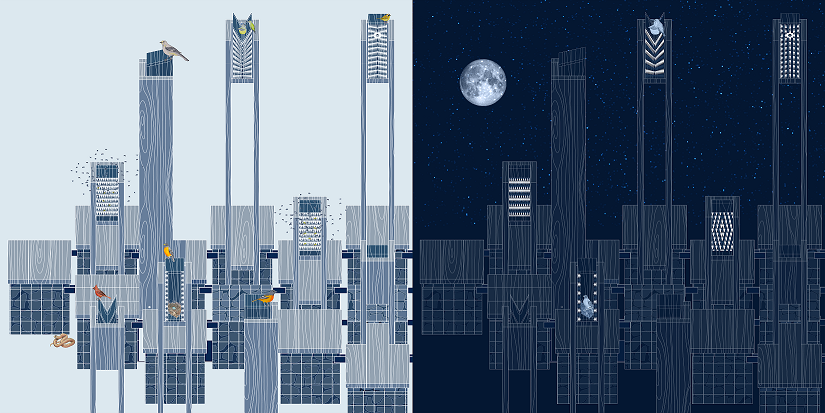 By creating a leisure space for interspecies encounters, Multispecies Lounge seeks to cultivate environmental awareness and a sense of intimacy between us and other life forms that inhabit the city, fostering respect, curiosity, and even admiration toward their formidable resilience.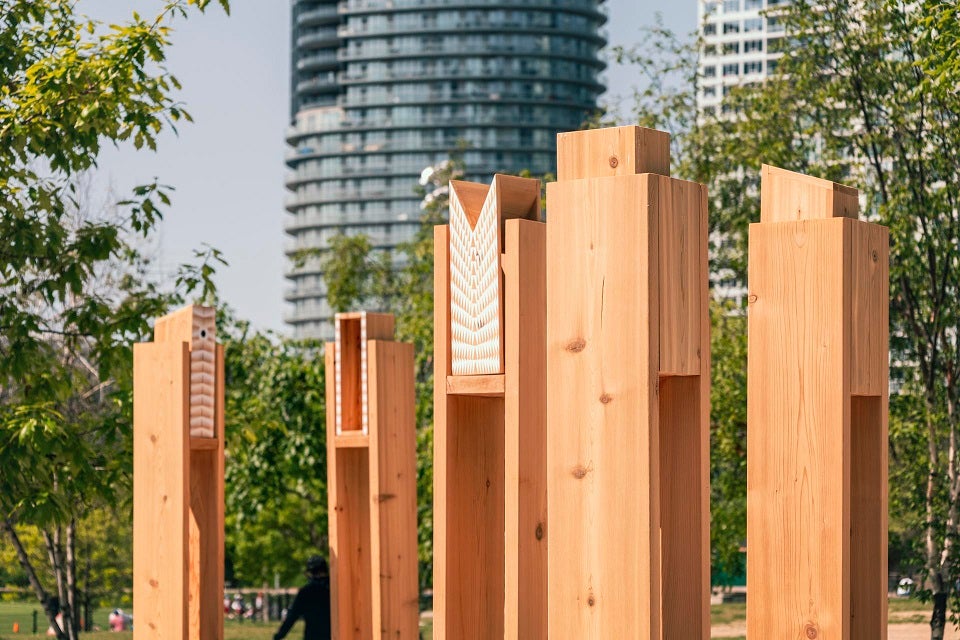 Above: Axonometric drawings by Double Happiness with Michelle A. Franks (MID '23)
FACULTY: 
Nerea Feliz