Work by Former Professor Wolf Hilbertz at the MOMA
The Museum of Modern Art's new exhibition, "Emerging Ecologies: Architecture and the Rise of Environmentalism," includes Hilbertz's biorock technology from the 1970s.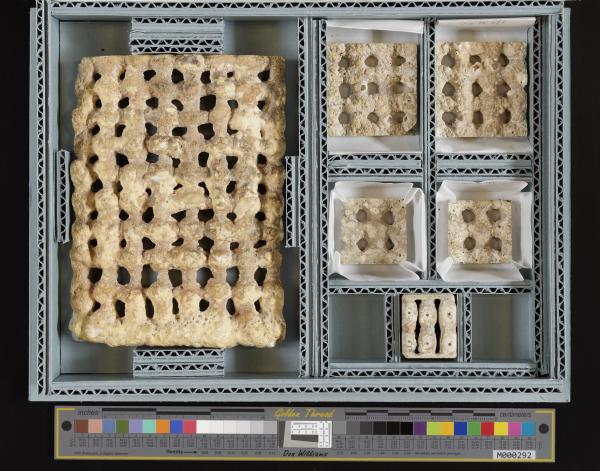 Emerging Ecologies: Architecture and the Rise of Environmentalism is a new exhibition at the Museum of Modern Art exploring how architects responded to the rise of the environmental movement of the 1960s and '70s. On view now through January 20, 2024, the exhibition features more than 150 works—including archival drawings, videos, and architectural models—that explore designers role in promoting ecological and environmental concerns from the 1930s to the 1990s. 
The exhibition celebrates the pioneers of environmental sustainability including Frank Lloyd Wright, R. Buckminster Fuller, Beverly Willis, and Emilio Ambasz—and includes work from former University of Texas at Austin School of Architecture Professor Wolf Hilbertz, who invented the mineral accretion or biorock technology.
A pioneer in building with unusual materials that grow themselves, Hilbertz joined the School of Architecture in 1970, along with several other highly innovative new faculty appointed by then-Dean Alan Y. Taniguchi. While here, Hilbertz and his students explored his ideas about the automated creation of the built environment. 
School of Architecture Professor Michael Garrison, who spent a few years in the 1970s teaching in a studio near Hilbertz's, reflects on his time at the school and his work: 
Wolf Hilbertz came to the UT School of Architecture from the Architecture program at Southern University in Baton Rouge, Louisiana, where he led students in design/build studios featuring innovative building systems. While at UTSOA, he focused his research and teaching on organic building systems. He led a studio that explored concepts of emergency housing in Nicaragua after the country experienced a devastating earthquake. The studio developed tropical climatic designs using earthquake-resistant bamboo building technologies. Another design studio proposed an ice city design for the cold winter months in North Dakota. The Ice City design featured a series of temporary ice buildings created by using pneumatic hoses spraying ice crystals over organic-shaped frames. 
In subsequent design studios, while studying how seashells and reefs grow, Wolf Hilbertz discovered a simple method of creating limestone from minerals dissolved in seawater, which he called accretion. Accretion formed when a small electric current was passed between underwater metal electrodes placed in seawater, causing dissolved minerals to accrete onto the cathode to form a thick layer of limestone. In following research, seminar classes, and design studios, he focused on using accretion to construct underwater structures and whole communities. His federally funded research was featured in a wide spectrum of publications on emerging ideas of design with nature.  I met Wolf Hilbertz again at the 2003 Eco Wave Conference in Oakland, California, where he presented a paper on his work with Thomas J. Goreau demonstrating successful examples of using accretions to create new electrified reefs to restore damaged coral reefs in over 20 countries. 
Wolf Hilbertz's life work and legacy are based on the strong belief that design aesthetics are rooted in nature.
Within the Emerging Ecologies exhibition, you can find a biorock sample from 1975, showing sea mineral deposits and calcium on a steel grid, courtesy of the Alexander Architectural Archives, and photos of a biorock coral reef restoration project off the coast of Dhawa Ihuru, Maldives. 
As noted in the MoMA's description of the exhibition, while not all of the proposed solutions apply to today's world, their ambition and spirit of experimentation have much to teach us as we confront our own environmental emergency. 
If you're in NYC anytime between now and the end of January, be sure to check it out. Learn more here.
Above: Artifact, sea mineral deposits, calcium on steel core, product of research by Wolf Hilbertz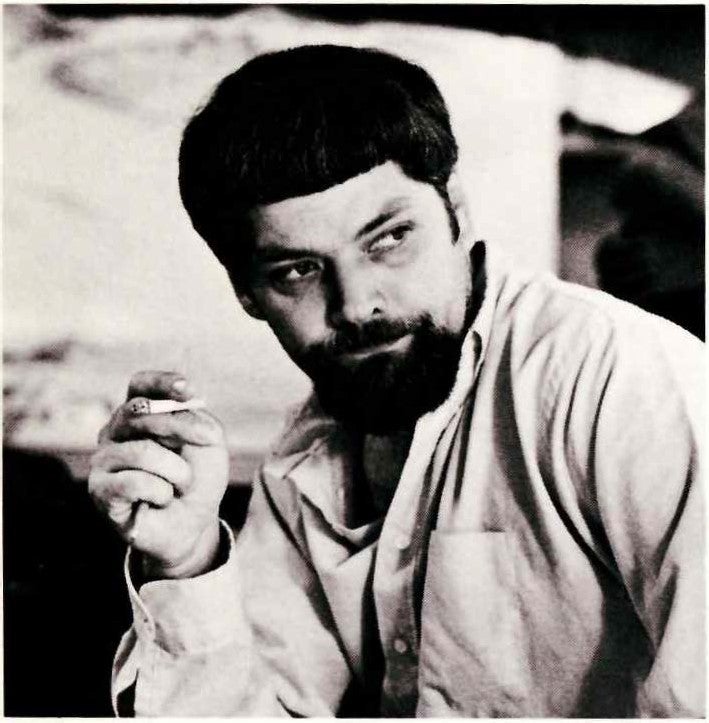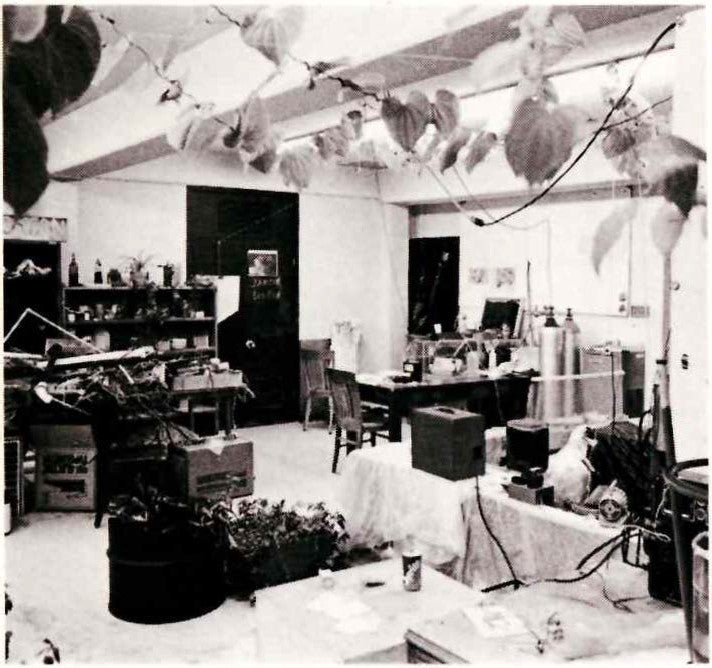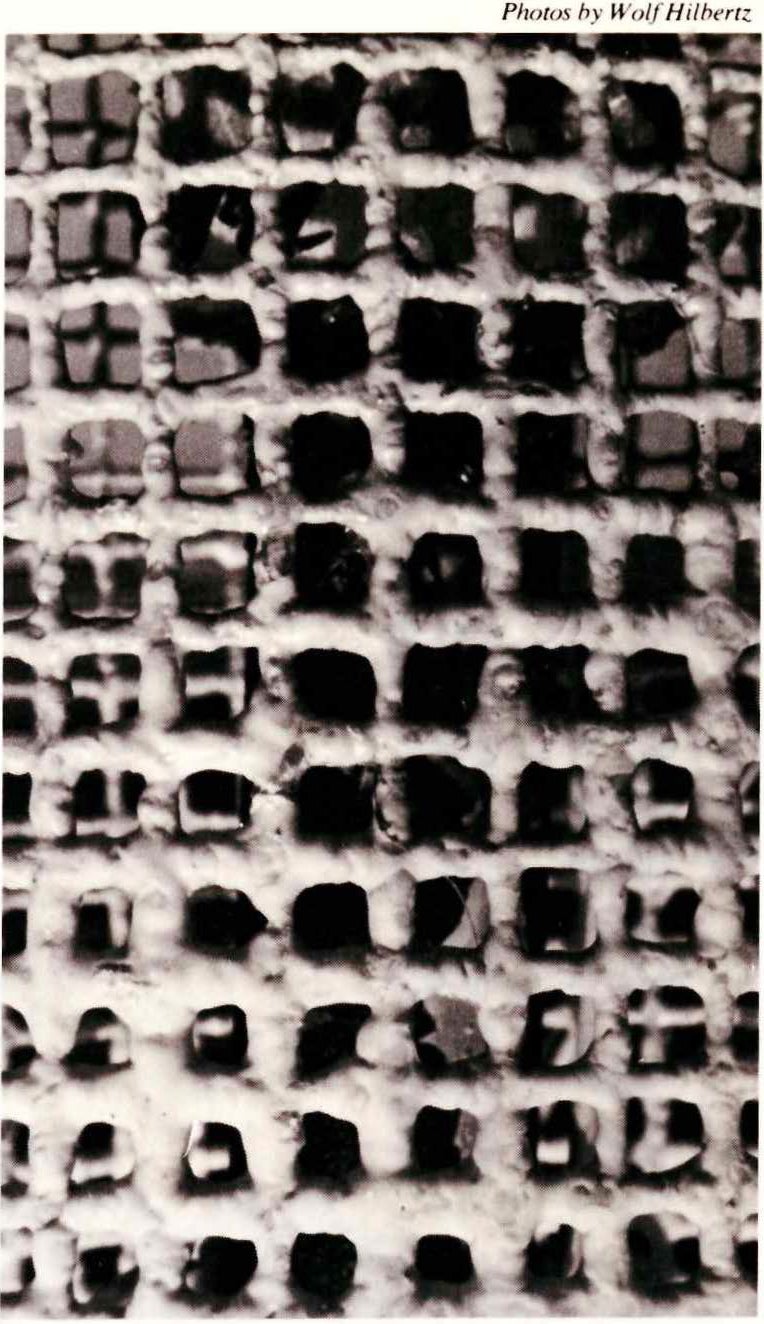 All photos courtesy:  
Hal Box collection 
Alexander Architectural Archives 
University of Texas Libraries 
The University of Texas at Austin