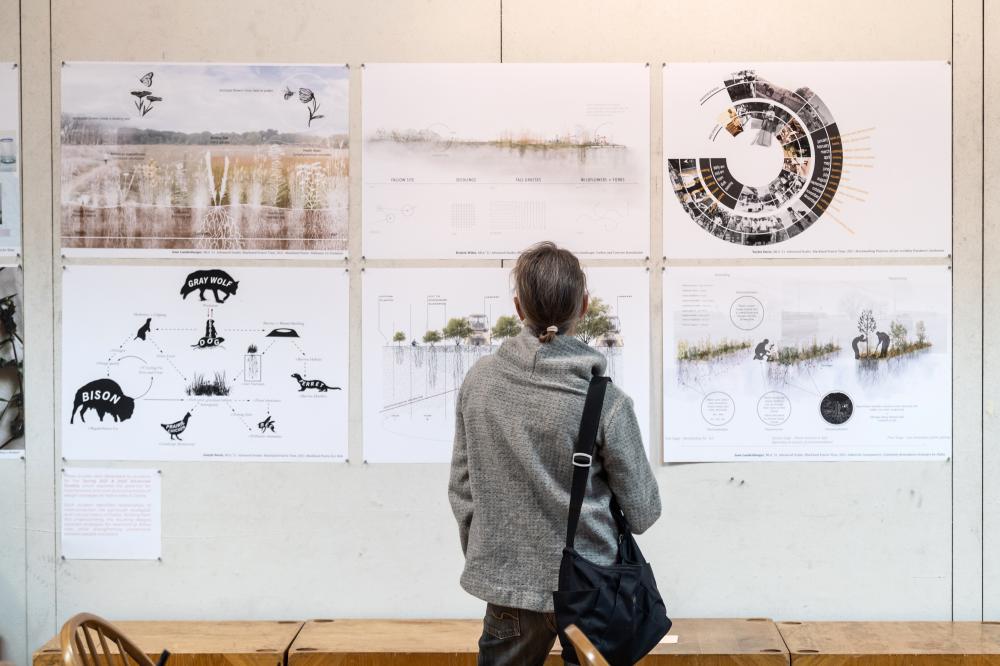 As our society grapples with the global climate crisis and its disproportionate impact on already vulnerable populations, landscape architects must change more than what we design; we must also change our design process. The capacity of landscape architecture to respond to the pressing matters of our time lies in its complex contextual dependencies and its engagement with dynamic and constant change.
For this symposium and book project, 2021–2023 Meadows Foundation Centennial Fellow Maggie Hansen proposes a framework of transgressive landscape practices to reposition design professionals from being instruments of existing policy to catalysts for policy change, informed by an understanding of evolving impacts on the ground. Transgressive Practices to Transformative Policies convened a group of landscape architects and educators to consider the potential of landscape architecture to build a new socio-ecological ethos through practices that push against landscape conventions. Their conversations explored a range of landscape-led projects that show the importance of design as a tool for starting and continuously tending to a dialogue about a site's shared future; and for listening deeply to the human and nonhuman communities entangled in the site and attending to their evolving needs. 
The project will be documented by a forthcoming volume of the Center for American Architecture and Design's Centerline series.