Students Explore Craft and Plurality with Artist Jorge Pardo
Pardo engaged interior design students in a hands-on workshop exploring the MacArthur Fellow's approach to craft and his perspective on the relationship between fine art, design, and architecture.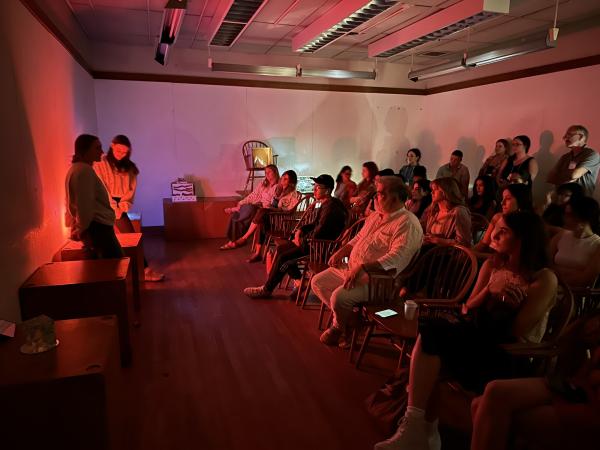 As an artist, Jorge Pardo is known for a practice that upends distinctions between function and fine art, embraces ambiguity, and exuberantly operates at the intersection of art, architecture, and design. That, and Pardo's career-long emphasis on craftsmanship and making, made him the perfect visitor for the interior design program's Emily Summers Fund for Craft and Artisanship in Interior Design. 
Launched in 2022, the five-year program aims to provide interior design students with opportunities to explore and celebrate the role of craft and artisanship in interior environments by bringing recognized leaders and emerging voices to the school for in-depth, hands-on experiences with students. For the program's second year, Pardo visited campus in Spring 2023 for a public lecture and a week-long workshop with second-year undergraduate and first-year graduate interior design students.  
Over the course of the week, Pardo engaged students in an intimate, hands-on setting as they explored the MacArthur Fellow's approach to craft and his perspective on the relationship between art, design, and architecture. At the end of the week, students presented the output of the workshop to interior design faculty and to Pardo himself: a series of hand-made illuminated works. 
For Pardo, lamps are a favored form. At once both a lamp and a freestanding sculpture, functional yet ephemeral, they are emblematic of the artist's emphasis on plurality and his genre-bending practice. In an interview with Savannah College of Art and Design president and founder Paula Wallace for Cultured Magazine, Pardo described his fascination with light: 
"Light is the gasoline of reflection, of self-reflection, of cultural reflection overall. Without light, we don't exist. It's a generative and complicated apparatus to work with… Sometimes those lights end up influencing other things. Sometimes they become an installation in and of themselves… Successful lamps are not just interesting to look at, but change how you look at the space you are in."
Exploring these concepts, students worked in teams over the course of one week to design a series of lamps from common materials yielding unexpected results. Emphasis was placed on both spatial effects and narratives that bring inanimate objects to life.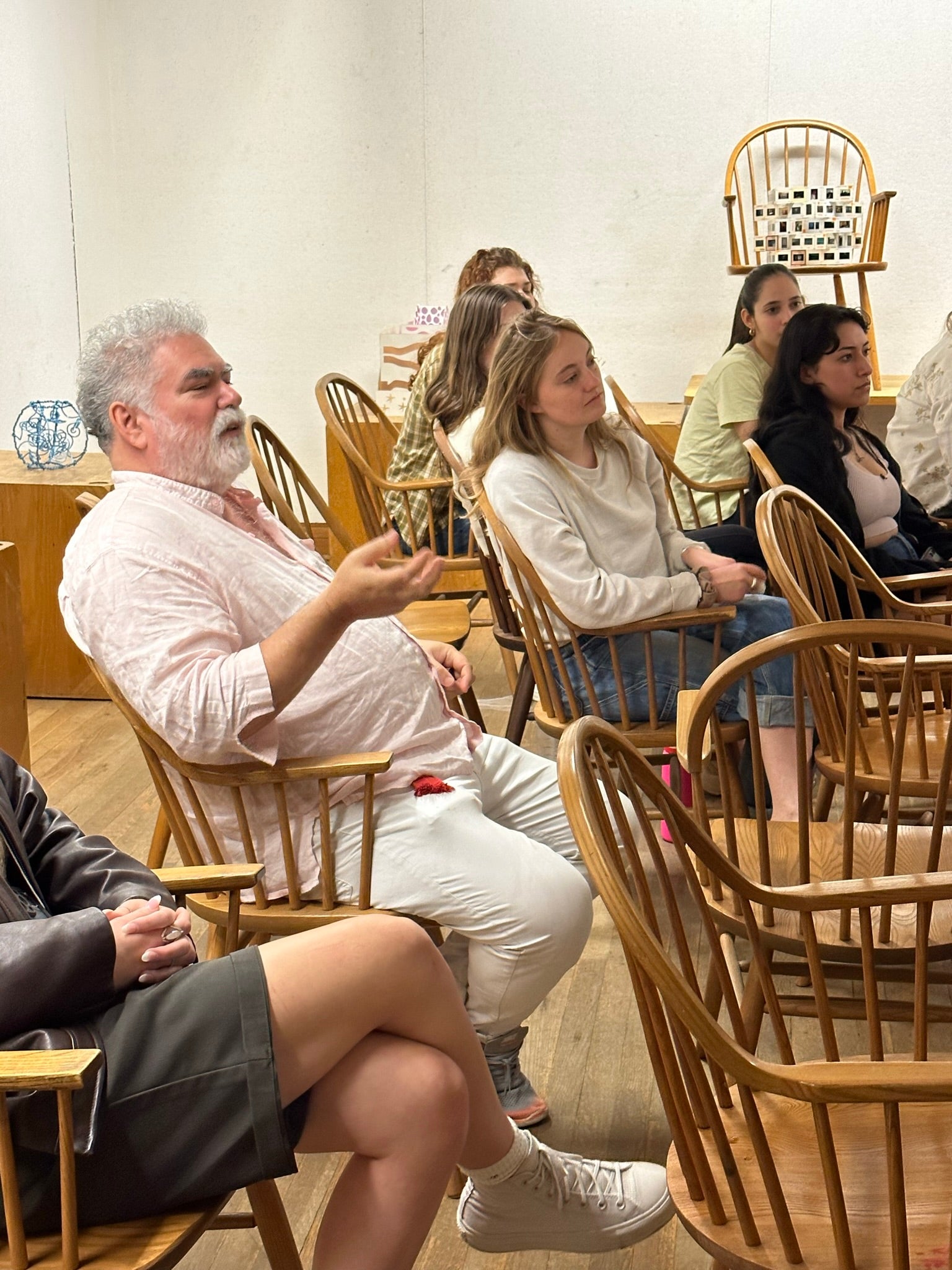 "Jorge's work dismantles our preconceived ideas about the boundary between art and life, offering both visual delight and conceptual depth," said Interior Design Program Director Igor Siddiqui. "By working with Jorge, students expanded their capacity to imbue designed objects with meaning." 
Building on the interior design program's vision of interior design as a truly interdisciplinary and hands-on creative practice, the Emily Summers Fund for Craft and Artisanship in Interior Design supports experiences, like Pardo's workshop, that expand the program's existing emphasis on making and craft, and that investigate issues of materiality, technology, sustainability, experience, and authorship.
During its first year, Spring 2022, the Emily Summers Fund supported a workshop and public lecture with Lonneke Gordijn of Studio DRIFT. Tapping into Studio DRIFT's expertise in site-specific installations and experiential environments, Gordjin's student-focused workshop, "Choreographed Encounters," asked students to think about how different elements of their environment—nature, buildings, movement, people, places, plants, art, and light—might impact how they feel in a space or situation. Using simple, inexpensive, or found materials, students created experiential interventions for multiple sites on campus to lend insight into who we are and how we act/react in an environment.
By funding workshops and collaborations like Pardo and Gordjin's; embedding other craft-related arts like furniture design, installation, textiles, and lighting into the educational experience; and supporting travel to visit ateliers, workshops, and factories, the program provides interior design students with unique and diverse opportunities to gain a hands-on understanding of the expansiveness of interior design as a discipline.