Siddiqui Receives IIDA Educator of the Year Award
Awarded annually, IIDA's Educator of the Year Award recognizes and celebrates a full-time design educator for outstanding accomplishments and a commitment to interior design education. IIDA will recognize Siddiqui during the organization's annual meeting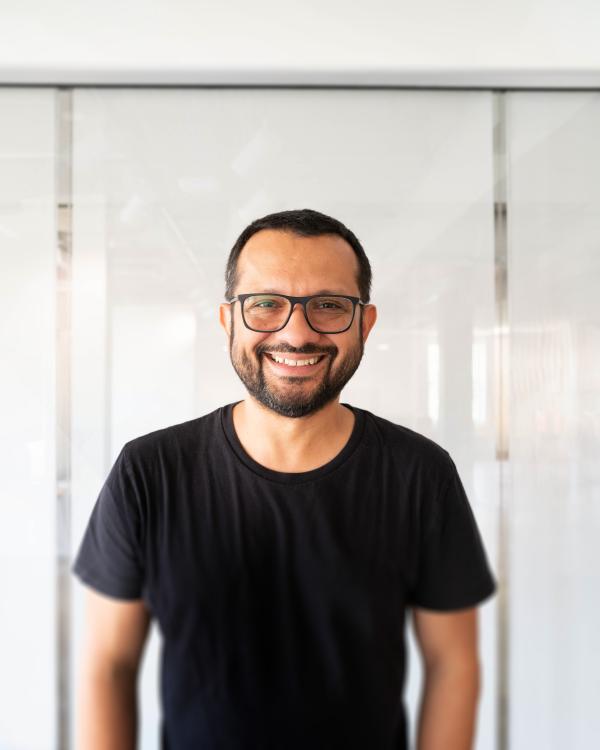 Igor Siddiqui, associate professor and director of the Interior Design Program at the UT School of Architecture, has received the 2022 Educator of the Year award from the International Interior Design Association (IIDA). Awarded annually, IIDA's Educator of the Year Award recognizes and celebrates a full-time design educator for outstanding accomplishments and a commitment to interior design education. IIDA will recognize Siddiqui during the organization's annual meeting on June 12 at the Museum of Contemporary Art in Chicago.

"Igor has built a comprehensive new vision for our Interior Design program, propelling it forward as one of the most innovative programs in the country," said Michelle Addington, dean of the School of Architecture. "His contributions as an educator, thinker, and designer have impacted every student in the program, and his leadership and commitment to the discipline are unmatched. We are so excited to see how his vision unfolds" 

Siddiqui joined the UT School of Architecture in 2009 and has served as director of the Interior Design Program since 2018.  His academic work, including his teaching, research, and creative scholarship, contributes to the field of interiors as a body of theoretical and applied knowledge with a critical role in contemporary culture. Siddiqui's work has been widely published in academic, professional, and popular press as well as exhibited at venues including the Tallinn Architecture Biennale, the Contemporary Austin, SITE Santa Fe, SXSW Eco, Fusebox Festival, Metro Show Art Fair, the Ogden of Museum of Art, and Flux Factory. He currently holds the appointment of Coeditor-in-Chief of the peer-reviewed international journal Interiors: Design/Architecture/Culture published by Taylor & Francis. As an educator, Siddiqui teaches a variety of design studios, visual communication, and theory courses at a range of levels across the curriculum. In addition to his academic career, Siddiqui is a registered architect in New York and Texas.

In his role as Director, Siddiqui has led the Interior Design Program through some exciting developments, including the Master of Interior Design Program's recent accreditation, which is now the only CIDA-accredited professional graduate program in the state of Texas. This year, the program also announced a new partnership and scholarship supported by AD100 Hall of Fame designer Kelly Wearstler; and a new five-year initiative, the Emily Summers Fund for Craft & Artisanship in Interior Design, which will bring recognized leaders and emerging voices in the fields of applied arts and design to the school for demonstrations, workshops, and lectures exploring craft, making and fabrication. The program launched the initiative during the Spring 2022 semester by inviting Lonneke Gordjin of the Amsterdam-based art collective Studio DRIFT for a five-day, hands-on workshop with students and a public lecture.  

The International Interior Design Association supports design professionals, industry affiliates, educators, students, firms, and their clients through a global network of more than 15,000 members across 58 countries. They advocate for advancements in education, design excellence, legislation, leadership, accreditation, and community outreach to increase the value and understanding of interior design as a profession that enhances business value and positively impacts the health and well-being of people's lives every day.