A group of children play soccer in a field in front of a Gulf Coast DesignLab structure
Public Interest Design emerged out a call for the design professions to directly respond to the needs of underserved communities. Specifically, Public Interest Design attempts to raise the question of equity within the design professions and the extent to which the design professions apply expertise to issues of everyday life.
Students in the School of Architecture have multiple avenues through which they can develop the theoretical and practical skills to respond to the ethical complications of engaging the public and its spaces.
GULF COAST DESIGNLAB
Led by Professor of Practice Coleman Coker, The Gulf Coast DesignLab is a long-running ecologically-based program that fosters environmental activism within the field of design and for the public. Through the Gulf Coast DesignLab's hands-on approach to civic engagement, students partner with nonprofits and governmental agencies whose mission is to bring about equity through environmental education. For over ten years, students have learned to become better designers by designing and building places for the public, where community partners can advance ecological literacy and promote environmental stewardship practices.
DESIGN FUTURES STUDENT LEADERSHIP FORUM
The Design Futures Public Interest Design Student Leadership Forum is a five-day, interdisciplinary forum that brings student leaders together from across the country to engage in the idea of using design as a tool for social equity and positive social change in underserved communities. The UT School of Architecture has been involved with the forum since it began in 2013, and students have represented the school each year. One of the primary aims of the forum is to foster capacity-building for student leaders to think critically about power, privilege, and positionality in the practice of community-engaged design, and to rethink and elevate the role of the designer to address and dismantle systemic oppression in the built environment.
RELATED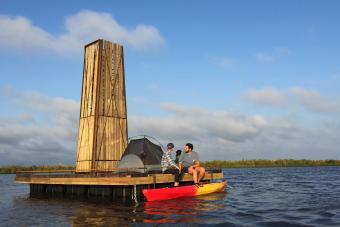 STACKABLE CERTIFICATE: ENVIRONMENTAL EQUITY DESIGN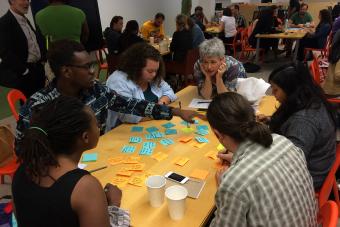 STACKABLE CERTIFICATE: COMMUNITY EQUITY DESIGN