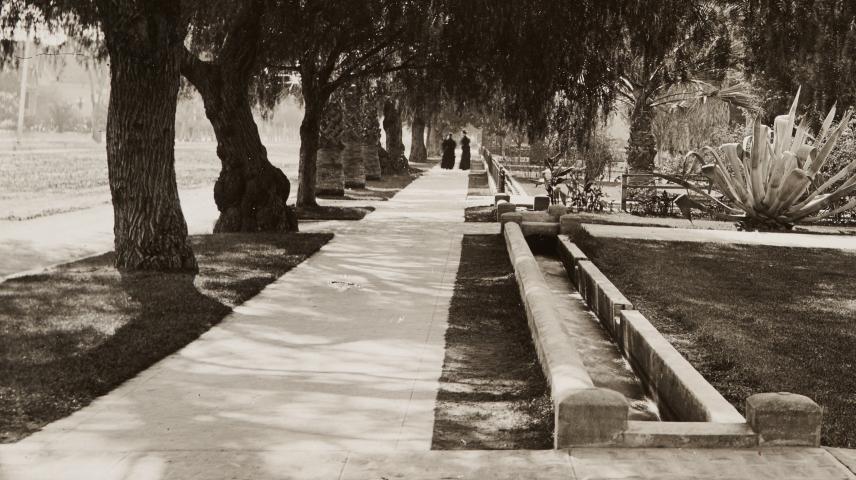 Michael Holleran's next book is The Urban Ditch: Landscape, Life and Afterlives, about waterscapes in cities of the American West. The James Marston Fitch Foundation awarded him its Mid-Career Fellowship in support of this research.
His first book, Boston's "Changeful Times: Origins of Preservation and Planning in America, put the early preservation movement into its larger context of accelerating environmental change and emerging controls on urban development. It won the Antoinette Downing Award from the Society of Architectural Historians, the biennial Lewis Mumford Award for the Best Book in North American Planning History from the Society for American City and Regional Planning History, and the Historic New England Book Award.
Holleran directed the School of Architecture's Graduate Program in Historic Preservation from 2006 through Spring 2019. He came to UT from the University of Colorado College of Architecture and Planning, where he served as Associate Dean of Research, Associate Professor of Planning and Design, and Director of the Colorado Center for Preservation Research. Before that, he taught Architecture and Landscape Architecture at the Rhode Island School of Design. He practiced for twelve years as a partner in Everett · Clarke · Holleran Associates in Providence, Rhode Island, a planning, architecture, and landscape architecture firm working mainly on preservation projects. His public service has included chairing the Landmarks Preservation Board in Boulder, Colorado; and serving on the boards of local, state, and national preservation organizations.
EDUCATION
A.B., Brown, 1979
M.C.P., MIT, 1985
Ph.D., MIT, 1991
PUBLICATIONS
Michael Holleran, "Water Qualities and Usage in the Zanjas of Los Angeles, 1781 – 1904," Environmental History 27:3 (July 2022)
Michael Holleran, Boston's "Changeful Times": Origins of Preservation and Planning in America (Johns Hopkins University Press, 1998)
Jennifer Minner and Michael Holleran, editors.   Journal of the American Planning Association 82:2 (2016):   Special Issue: Historic Preservation and Planning.
PRESENTATIONS
28 January 2022: Water in Cities: A History of Cultural Waterscapes
Event | Recording 
25 January 2019: acequia · zanja · ditch · canal | water · people · landscape · city
Event | Recording
10 Nov 2017: Changing Buildings
Event | Recording 
17 January 2014: Public Health as a Paradigm for Preservation
Event