The  Community and Regional Planning (CRP) Program offers a unique dual degree program with the Teresa Lozano Long Institute of Latin American Studies (LLILAS). Students learn the fundamental technical and conceptual skills necessary to effectively address planning issues while also studying the cultural, socioeconomic, and geographic challenges and opportunities characteristic of the region.
LLILAS affords students the opportunity to research many facets of the contemporary Latin American situation through its interdisciplinary approach to the study of the region. The program combines study in the fields of anthropology, economics, geography, government, and sociology as well as community and regional planning. CRP provides students with the skills necessary for working in community and regional development in Latin America, whether through the public, private, or nonprofit sector, and to address the urbanization and development issues at the forefront of contemporary policy concerns in Latin America.
The dual degree program also offers students research, internship, and service learning opportunities in Latin America available via coursework, formal programs, and informal engagements with faculty projects.
PROGRAM STRUCTURE & ADMISSIONS
The dual degree program is structured so that students admitted can earn a Master of Arts in Latin American Studies and a Master of Science in Community and Regional Planning degree simultaneously in three academic years. It is recognized, however, that some students may find it necessary to enroll for an additional semester or summer session in order to complete all requirements of the joint program.
A student must apply for admission to both the dual degree program in CRP and Latin American Studies (Dual Degree Code 6-59801). Students currently enrolled in either program may also apply for admission to the dual-degree program. 
COURSE REQUIREMENTS
Students must complete 30 credit hours in Community and Regional Planning, either 30 or 33 credit hours in Latin American Studies, depending on the plan selected, and 6 hours of elective CRP courses with Latin American content approved by the dual degree program advisers. The total credit hours required to complete the dual degree program ranges from 66-69 credit hours, depending on the plan selected.
Students may elect to write a thesis or professional report. The thesis or report must be read and approved by a supervising professor and a second reader. One reader must represent Latin American Studies and the other will represent Community and Regional Planning. The Latin American Studies language requirement must be met during the first semester in the program. 
 
COMMUNITY AND REGIONAL PLANNING
Students in the Community and Regional Planning Program must complete a minimum of 24 semester hours of core courses. Students may petition the instructor to complete a different course that satisfies the core requirements.
They must also complete a minimum of 6 credit hours of electives, including internship.
TOTAL CRP: 30 credit hours
 
LATIN AMERICAN STUDIES
Students may choose one of several Concentrations and either a Thesis or Report option:
PLAN A: THESIS OPTION 
5 hours with Latin American content from the major discipline
9 hours with Latin American content from the minor discipline
6-hour thesis (LAS 698A and LAS 698B) in the major field on a Latin American/CRP topic
TOTAL LAS: 30 credit hours
PLAN B: PROFESSIONAL REPORT OPTION
30 hours of Latin American Studies coursework selected from three disciplines (no fewer than 6 hours must be taken in each discipline)
3-hour report (LAS 398R) on a Latin American/CRP topic taken in the last semester of study
TOTAL LAS: 33 credit hours
DUAL PROGRAM REQUIREMENTS
Students must also complete a minimum of 6 credit hours of CRP electives with Latin American content approved by the dual program advisers.
TOTAL DUAL: 6
OTHER DUAL DEGREES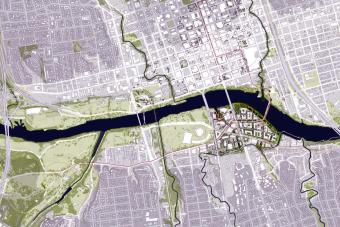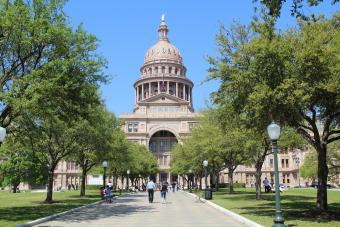 MSCRP + LBJ SCHOOL OF PUBLIC AFFAIRS