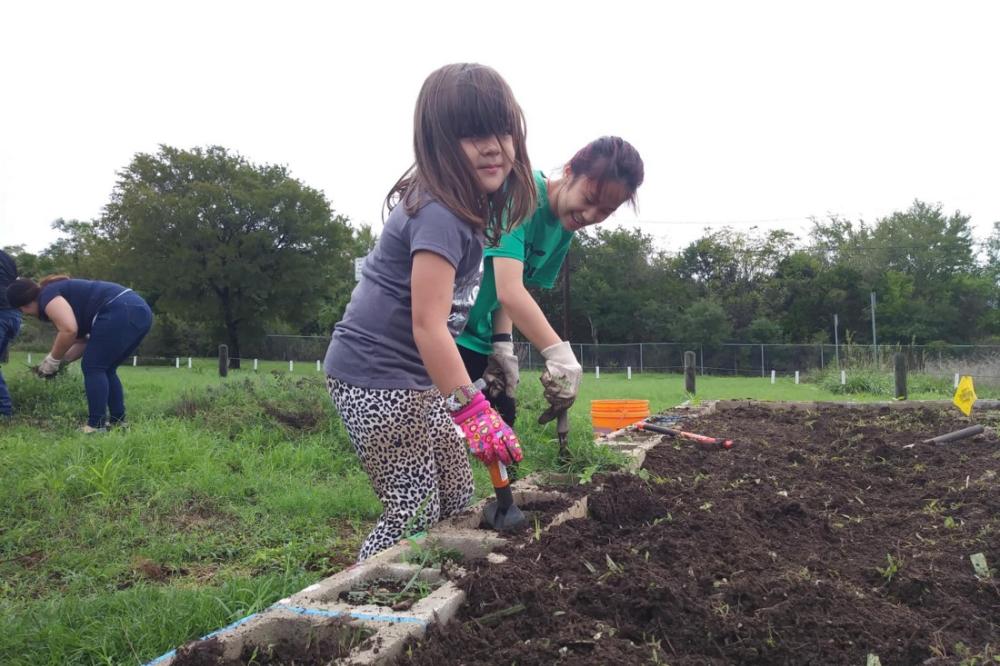 Community & Regional Planning Assistant Professor Katherine Lieberknecht has been awarded a three-year, $1.2 million grant from the National Science Foundation for a project she's envisioned for Planet Texas 2050. Funded through NSF's Smart and Connected Communities program, the project seeks to build the social network, technological interface, and planning strategies needed to better integrate local residents' knowledge and lived experience into climate planning in order to increase climate and community resilience.
Coordinated through Planet Texas 2050 – the first of UT Austin's Grand Challenges, of which Lieberknecht was the inaugural organizing chair – the project will bring UT Austin researchers from the Cockrell School of Engineering, LBJ School of Public Affairs, Moody College of Communications, the Texas Advanced Computing Center and the Dell Medical School together alongside residents of the Dove Springs neighborhood, the local NGO Go! Austin Vamos! Austin, the City of Austin, and St. Edward's University. The goal of the project is to better integrate and link local residents' first-hand experience of the impacts of severe weather events – such as flooding, extreme heat, and wildfire – with existing large-scale data sets, and the planning and preparation work conducted by municipalities to support short and long-term climate resilience planning.
Working within the Dove Springs neighborhood in Central Texas, an area that's been prone to severe weather events in recent years, the ultimate goal is to build a data portal where residents will be able to both input information, and access it for help during extreme weather events, which are expected to become more common in the future because of climate change. When the data portal is complete, the city will be able to use it to improve their own climate planning in the Dove Springs neighborhood, with the hope that, in the future, the project can serve as a model for climate planning in other places.
The NSF Smart and Connected Communities project builds off Lieberknecht's research and courses she teaches in the Community & Regional Planning program at UTSOA, including urban water resources planning, metropolitan-scaled green infrastructure planning, and urban resilience planning.
FACULTY
Katherine Lieberknecht
MORE INFORMATION