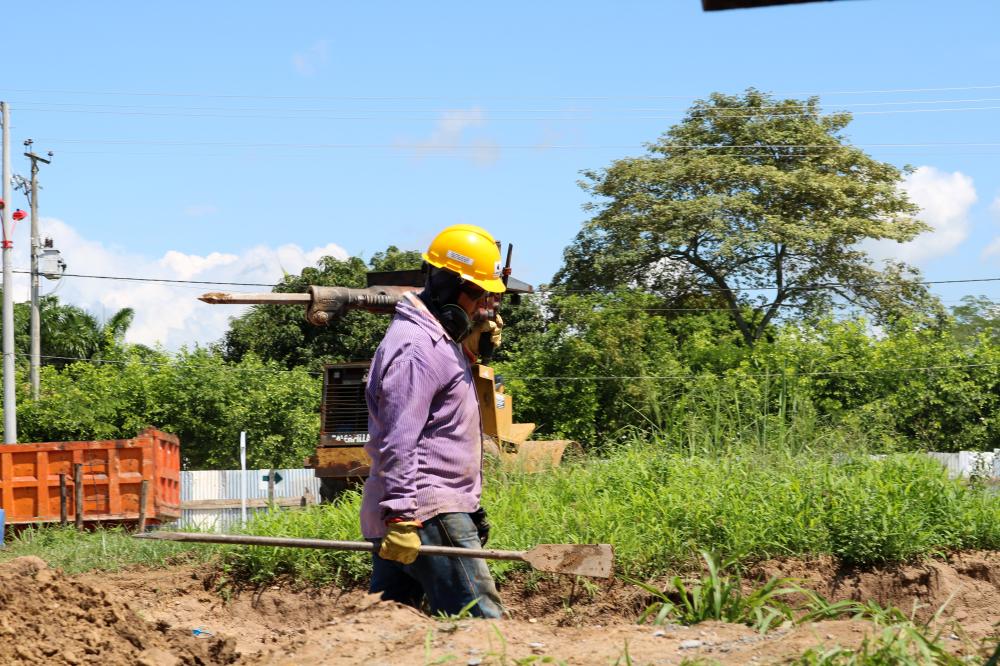 Produced for the City of Austin, Expanding Pathways to Quality Green Jobs in Austin's Growing Green Economy shows that green activity and jobs represent a major equitable economic development opportunity for the Austin region.
"Our analysis demonstrates that robust growth in the green economy opens new pathways to high-quality jobs and rewarding careers for those who have historically had limited opportunities in the Austin labor market," said Michael Oden, associate professor in the CRP program.
In addition to Oden, the authors of the report include Community & Regional Planning Assistant Professors Miriam Solis and Katherine Lieberknecht, as well as students Haijing Liu, Tony Bissiri, and Kaileen McHugh.
Contrary to the view that strong environmental actions suppress employment growth, the report shows that jobs directed at improving environmental outcomes have grown significantly faster than overall employment both nationally and in the Austin region. In the Austin Metropolitan Area, estimates show that green job growth equaled over 19,500 net jobs in the 2010-2019 period as the green job share of total regional employment grew from 3.3% in 2010 to 4.18% in 2019. The report also estimates that future green job growth in Travis County will be robust through 2028 as more aggressive policy actions are implemented at the national and local levels.
Based on extensive interviews with personnel in city departments and enterprises, the report finds the City of Austin is at the forefront of innovative and effective actions across a spectrum of environmental areas, from climate change to water conservation. Austin continues to move forward as evidenced in its recently adopted 2021 Climate Equity Plan, which focuses on expanding opportunities in communities that have suffered past environmental harms but have not benefitted from opportunities provided by green economic development.    
The study shows that women and people of color are currently underrepresented in the green economy. Among the report's recommendations:
The city could host a series of green job summits to create stronger and more durable networks to support green job initiatives and job training pathways.
The city could build stronger links between specific communities and green activities and jobs by establishing a new Climate Ambassadors initiative. These initiatives could create a permanent network of residents who, as paid workers, would increase awareness of and participation in a variety of environmental actions at the community level.
The city could collaborate with the local workforce development board, area employers and labor unions to expand paid apprenticeship programs in occupations with significant green job tasks.
In addition, the report conducted an in-depth analysis of the Austin Civilian Conservation Corps (ACCC), a jobs program created by the city in 2020. Based on interviews with ACCC leadership and partner organizations and an intensive photovoice project with program participants conducted by the CRP research team, the report argues that ACCC could play a critical role in linking underrepresented residents to quality green jobs.
"Expanding Pathways to Quality Green Jobs in Austin's Growing Green Economy underscores the importance of centering equity in Austin's green future," ACCC Interim Project Manager LaJuan Tucker said.
The report suggests that existing ACCC workforce training be linked to the city's hiring needs through city-sponsored paid internships and apprenticeships. It is further recommended that ACCC develop deeper partnerships with key local workforce development institutions to create specific transitions for ACCC participants into further training for career-building jobs.
Climate scientists have identified the next 10 years as a make-or-break period to address the climate crisis. The authors of Expanding Pathways to Quality Green Jobs in Austin's Growing Green Economy argue that "forceful actions to transform the way we produce, consume and travel can produce sustainable growth and new employment opportunities for all residents of the Austin region."
Photo credit: Ivan Henao