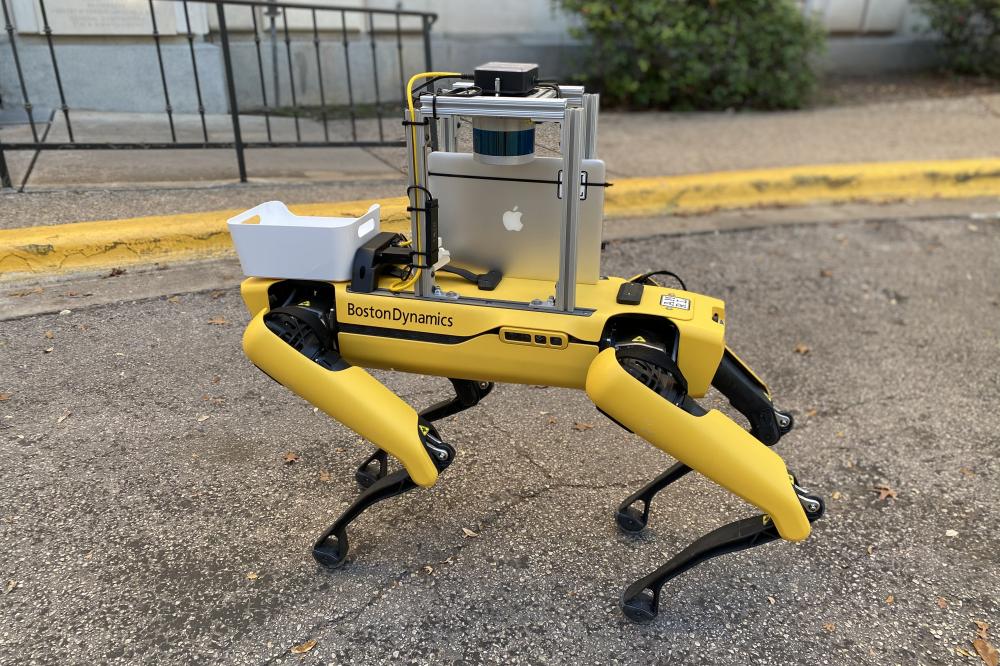 Artificial intelligence is changing the way we do everything because it is everywhere — from our homes and phones to our navigation systems and beyond. Given the potentially disruptive consequences of AI-based technologies and the speed at which they are being developed, it is critical that designers and developers understand the potentially negative effects these technologies might have on humanity. For example, as service robots are more often used to make deliveries or monitor our homes, could they further enlarge the gaps between the haves and the have nots? Or can we steer their development in ways that will make our society more just and equitable?
 
For Community & Regional Planning Associate Professor Junfeng Jiao and a team of researchers from across campus involved with the Good Systems grand challenge research initiative, understanding the ethical and societal implications of artificial intelligence is at the core of their work. And, recently, the National Science Foundation (NSF) has awarded them a $3 million grant to support the creation of an entirely new robotics program at The University of Texas at Austin that is built upon these ethical and societal considerations.
 
Called CREATE, Convergent, Responsible, and Ethical AI Training Experience for Roboticists, the program will train the next generation of roboticists to understand the long-term implications and effects of their creations through interdisciplinary graduate coursework and professional development opportunities. Funded through NSF's Research Traineeship Program, the grant will support 32 doctoral students and 150 additional graduate students from across the university in disciplines ranging from computer science and engineering to architecture and public affairs. Student research and coursework will address four ethical values — inclusion, fairness, privacy, and safety—as they relate to four types of service robots —delivery, office, home, and industrial.
 
"AI-based technologies provide a unique opportunity to look at how we design our buildings, our communities, and our cities," Jiao said. "Whether we like it or not, robots are going to be a part of our everyday lives, and as architects, designers, and urban planners, we will need to rethink how we redesign our spaces and cities to accommodate the future needs of human beings."  
 
As Principal Investigator, Dr. Jiao will oversee all aspects of the program over the next five years, leading the development of the certificate program itself and its research aims. The project builds upon and relates to Dr. Jiao's previous research on smart cities and his work in the Urban Information Lab where he has led projects that investigate the complex ethical and human dimensions of how smart technology can change our urban environments.
 
Co-PIs on the project include Luis Sentis, Department of Aerospace Engineering; Joydeep Biswas and Justin Hart of the Department of Computer Science; and Min Kyung Lee in the School of Information: Other senior personnel includes: Ken Fleischmann (Information), Tina Peterson and Peter Stone (Computer Science), and Andrew Waxman (Public Affairs).