The  Interior Design Program at The University of Texas at Austin offers an innovative graduate curriculum that integrates research and theoretical knowledge in the application of current design issues that face our society. The positive impact of a well-designed interior environment is verifiable, making interior design a critical component of the design disciplines.
The program is among only a handful of interior design faculties in the United States housed within a large and active School of Architecture creating a dynamic atmosphere that allows students to achieve a high level of excellence in the design of architectural interiors. 
With a faculty of four full-time interior design professors along with full-time and affiliated faculty in the School of Architecture, the program offers both broad coverage and an individualized program tailored to student interests. The program is founded on rigorous instruction while also offering students the flexibility to develop their own ideas and new perspectives. The study of interior design at the graduate level is taught with constant awareness of global context, interdisciplinary challenges, and evolving demands that students experience in professional practice.
OPPORTUNITIES FOR INTERDISCIPLINARY STUDY
Students work closely with faculty in courses, seminars, and independent research projects to develop independent thought as well as a thorough knowledge of the field. Students may combine their research on interior design topics with a broad array of related subjects. Cross-disciplinary work in the School of Architecture's other programs of Historic Preservation, Architectural Design, Theory, and History is encouraged.
As a major research university, The University of Texas at Austin also offers a wide selection of across-campus electives, including courses in Arts Education and Design, Theater and Dance, Radio-Television-Film, American Studies, Anthropology, Psychology, and Museum Studies, to name a few. Students are encouraged to shape their own critical approaches and to develop a mastery of research in interior design. With the advice and permission of the MID program director or MID graduate adviser, students may select elective courses from other departments on campus.
AREAS OF STUDY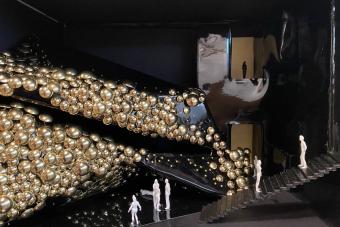 MASTER OF INTERIOR DESIGN FIRST PROFESSIONAL [MID I]
MID I may qualify graduates to become licensed or registered as an interior designer. Interested students are encouraged to confirm requirements for the state in which they hope to practice and NCIDQ eligibility requirements.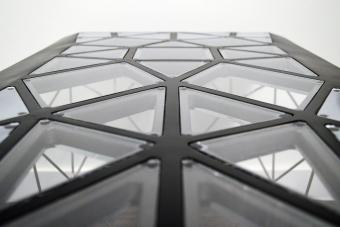 MASTER OF INTERIOR DESIGN POST-PROFESSIONAL [MID II]
The MID II degree offers students advanced studies, theory, and research for those holding a prior professional degree in Interior Design or Architecture.
ADMISSIONS REQUIREMENTS
Interior design faculty members in the School of Architecture review the applications and recommend admission to the Graduate School. Admission to the program is highly competitive. Seminars are small and advanced students work one-on-one with their adviser and other faculty members. With the advice and permission of the MID program director or MID graduate adviser, students in the MID program determine their course of study that is tailored to be highly individualized from course offerings and independent studies.
INTERIOR DESIGN STUDENT WORK
Click the images below for project details.