The Architecture Program at The University of Texas at Austin values intellectual ambition and cultural relevance in architectural production. Our teaching and research is founded on a shared interest in ambitious buildings. We uphold an integrated, close-knit design studio model encouraging dialogue, collaboration, risk-taking, and innovation.
CRITICAL PRACTICE
Since its founding in 1909, the School of Architecture has been one of the most distinguished schools of architecture in the country. Alumni of the School of Architecture include internationally recognized leaders of Snøhetta Craig Dykers and Elaine Molinar, and David Lake of Lake|Flato. The most recent DesignIntelligence survey ranked the UT School of Architecture as the  #1 "More Hired From" Architecture Program in our size group. In addition to our Career Services Office, the school has a robust Professional Residency Program, through which students can join significant architectural offices around the world. Additionally, Visiting Professorships bring noted architects to teach Advanced Design studios within the school on a regular basis, and a high percentage of our full-time faculty are themselves noted practitioners.
DEGREE PROGRAMS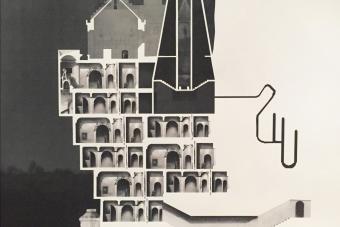 MASTER OF ARCHITECTURE [MARCH]
The Master of Architecture is an accredited first professional degree. It fulfills the professional degree requirements for registration as an architect.* It is designed for students entering either with no academic training in architecture or a four-year bachelor's "pre-arch" degree and who wish to enter the profession of architecture.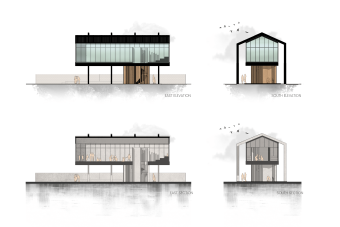 MASTER OF ADVANCED ARCHITECTURAL DESIGN [MAAD]
The post-professional Master of Advanced Architectural Design degree is a design-oriented program that offers students with an accredited B. Arch. degree the resources for personal and professional growth in an area of concentration of their choosing under the guidance of a faculty mentor.
STUDENT WORK
Click for project details.